10 Best Tips for Cycling – From the Experts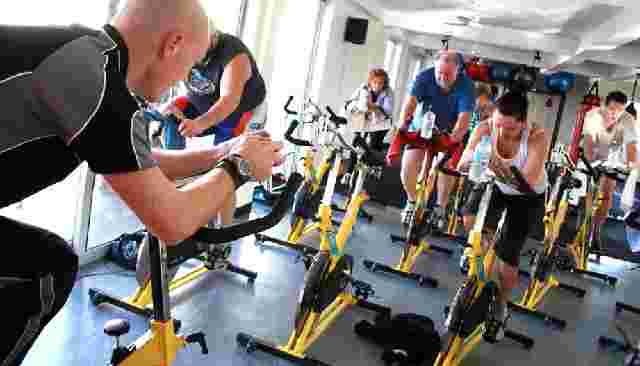 Quickly becoming one of the top forms of cardio, spin classes are perfect for anyone looking for that full body workout in a shortest amount of time. Whether you're new to spinning or have been riding for years, there is always room to take your ride to the next level, and with the CycleCast  App it becomes easier.
Top cycling trainers, Kevin Mondrick of BFX Studio, Jess Walsh of New York Sports Club/ Crank and Isabel Schaefer, Spinning Master Instructor are the qualified instructors from CycleCast, the first app to bring high end spin classes to the digital space. To help you get the most out of your spin experience, they've come up with the top 10 tips for cycling – whether you're part of a class or spinning on your own
1. Focus on your posture – relax your upper body and hands!
2. Stretch! Take the time to stretch either on or off your bike so that you avoid any future injuries
3. Aim to drink about one ounce of liquid for each minute of cycling
4. Remember that a stationary cycling class is not only a physical journey, but a mental one as well – when you use your imagination to visualize different terrains, you will be better able to push your body and challenge yourself
5. When setting the height of your seat remember that when seated, feet resting lightly on the pedals, your knee should be slightly bent on the downstroke. If your knee is bent more than 10-15 degree angle, you need to raise the seat; if you knee is straight, you need to lower the seat slightly
6. If at any point you feel you cannot keep up with the instructor, it is perfectly acceptable to ease off the resistance and slow down your pace
7. Trust your instructor – they have a ton of experience and will lead you detail by detail the entire way
8. Consume a carbohydrate-based breakfast in the morning before training/racing
9. Stay for the cool-down! Instructors will always help you cool-down after a spin class – it will help you ride stronger next time
10. And finally… fully commit to the class you're taking. Once you've done a few classes and your confidence has grown, just go for it and get lost in the music.
CycleCast allows anyone with an iPhone to get fit on their own time wherever there's a stationary or residential bike and offers exclusive workouts in 20, 40 and 60 minute intervals.
THIS ARTICLE IS WRITTEN BY