2017 MTV Video Music Awards Launch First Promo Spot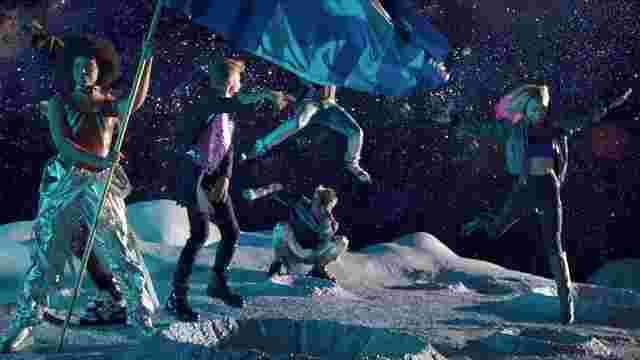 The 2017 MTV Video Music Awards launched the first promo spot that's the first piece of many creative elements in a multi-platform campaign going back to the roots of the VMA. All the work was done in house by the MTV Marketing and Creative Group.
On background, from the moment the MTV Moonman hit airwaves in its first broadcast, MTV has created a legacy of breaking new ground and shaking up culture. Each year the MTV VMAs encapsulates this spirit, bringing together music's greatest pioneers on one stage. Honoring the Moonman's legacy, the 2017 VMAs will give people the rare chance to witness the unexpected. Ignited by music and performance, the VMAs can change culture in a single moment.
To bring this vision to their audience ahead of this year's show, MTV worked with director Floria Sigismondi (best known for directing music videos for Justin Timberlake, Rihanna, etc.) to create a campaign video reflecting iconic moments from VMA history and paying tribute to MTV's Moonman identity. Paired with a modern version of "Video Killed The Radio Star," the channel's first-aired music video in 1981, this reflects MTV's unique ability to evolve while remaining true to their music-based roots. Like the first astronaut stepping onto the moon, the 2017 MTV VMAs are about to make a mark.
Click here to see the first promo spot.
THIS ARTICLE IS WRITTEN BY