8 Tips To Owning The Right Home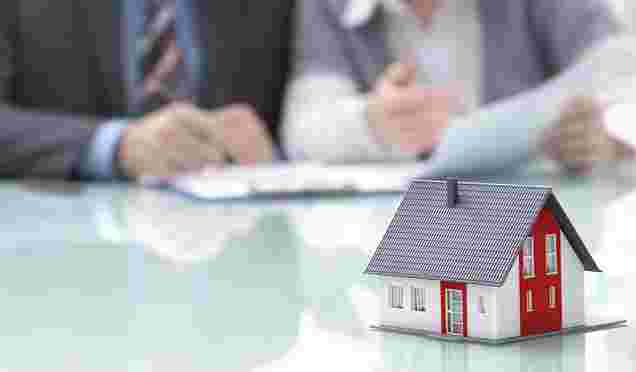 The American dream is more than owning a home. It's owning the right home–one customized through renovations to build wealth and reflect your tastes. But most people don't have the knowledge to make smart financial decisions around renovations, resulting in disaster: too much debt, costly delays, and even foreclosure.
According to Hearth —a financial tech startup that aims to restore the American dream of owning the right home—there are 8 questions to ask to avoid financial disaster while working towards that American dream.
#1: HOW MUCH DEBT DO YOU HOLD?
Calculate your debt to income ratio—your overall debt to your overall income. The lower the ratio, the more loans you may qualify for.
#2: HOW MUCH HOME EQUITY DO YOU HAVE?
That's your home's value, minus any debts you owe on the house. You can pledge your equity to a lender, freeing up cash and getting low loan rates.
#3: HOW'S YOUR CREDIT?
Your credit score is calculated based on personal factors like current debt and payment history. The higher it is, the better interest rates you'll receive on a loan—so be honest with yourself.

#4: WHEN ARE YOU PLANNING TO MOVE?
How long you plan to stay in your home affects your loan repayment period. Will you pay it off over 30 years, or do you need to pay it off in 7?
#5: DO YOU—AND WILL YOU CONTINUE TO—HAVE A STEADY JOB?
Knowing you'll have a steady source of income over a several year period gives you confidence you'll be able to pay off your whole loan.
#6: WHAT'S YOUR BUDGET?
Talk to a few different contractors to get a sense of how much you're going to have to spend. If you start without an estimate, you'll end up overspending.
#7: WHAT IS YOUR PROJECT'S TIMELINE?
If you're strapped for time, a personal loan can deliver funds within days. But if you have time to spare, you can get home improvement loans. They take longer to release funds, but have lower rates.
#8: WILL THE RENOVATION ADD VALUE TO YOUR HOME?
Talk to a contractor and find out if your renovations will pay off—and what you can change to make them worth even more. Simple switches like marble instead of granite countertops can add measurable value.
As part of its mission, Hearth prepared the ultimate guide to home improvement loans (read it here: https://www.gethearth.com/guides/home-improvement-loans). Written with input from personal finance experts, it teaches homeowners how to make smart financial decisions about investing in their homes.
THIS ARTICLE IS WRITTEN BY