A Tour Through Europe's Top Michelin Star Restaurants with GOEURO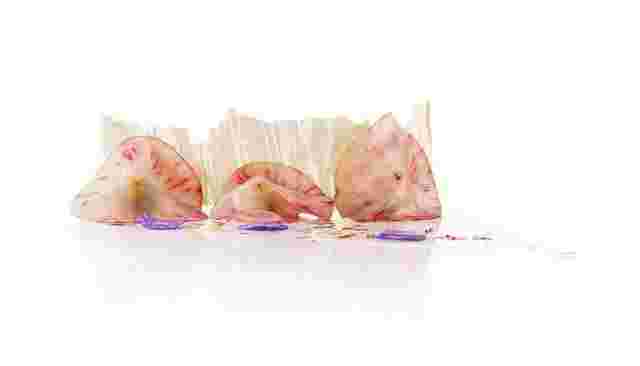 For travelers visiting Europe, the opportunity to try authentic dishes is always a major highlight as food helps to connect one's senses with a new destination. GoEuro, the three-year-old search engine for comparing and booking multi-modal travel across Europe, has put together a fine dining tour of Europe, focusing on top Michelin Star establishments. Ideal for culinary enthusiasts who seek experiences that go one step further.
GoEuro allows customers to search and book rail, bus and air transport across Europe. Partnering with over 450 European transport operators, it revolutionizes the travel planning experience, providing customers with more choice, transparent pricing, travel times and easier booking. The travel startup is based in Berlin, with +180 employees from 32 countries and announced last December the closure of funding round totaling $45 million led by Goldman Sachs.
Below is a basic summary of some of the best restaurants in the world. If European travel is on your itinerary, visit www.goeuro,com and make your culinary dreams a reality.
Juan Mari Arzak has consistently been named as one of the best chefs in the world. Widely considered as the master of the new Basque cuisine movement, Arzak is a must visit for food connoisseurs.
When to book: 3 months in advance
Head Chef: Juan Mari Arzak
Mugaritz
Errenteria Gipuzkoa, Spain
Nestled away amongst the hilly countryside of San Sebastian, this once wooden farmhouse has transformed into one of the top restaurants in the world but still retains a homely and relaxed atmosphere.
When to book: 2 – 3 months in advance
Head Chef: Andoni Luis Aduriz
Chef Patron Mauro Colagreco prefers to connect his dishes with the positive aspect of how food can bring people together. Along with light and refreshing dishes, diners are treated to spectacular views of the Azure coast below.
When to book: 3 months in advance
Head Chef: Mauro Colagreco
Piazza Duomo
Alba CN, Italy
Piazzo Duomo pushes the boundaries of traditional Italian cooking, mixing established cuisine with modern techniques. With ingredients sourced straight from the restaurant's vegetable garden, meals are dependent on season and availability, meaning no two experiences are the same.
When to book: 2 months in advance
Head Chef: Enrico Crippa
Steirereck
Vienna, Austria
Steirereck's dishes are described as modern Austrian, inspired from the Styrian region where chef, Heinz Reitbauer originates. Vienna is known for refined and classical taste, so it is appropriate that the location of this top restaurant is situated within the city's Stadtpark on the banks of the Wien river.
When to book: 3 – 6 weeks in advance
Head Chef: Heinz Reitbauer
Alcron
Prague, Czech Republic
An intimate art deco space seating only 24 guests, Alcron has an interesting concept of allowing guests to create their own menu – between 3-7 courses – or try a number of starters to determine their main dish.
When to book: 1 month in advance
Head Chef: Roman Paulus
Aqua
Wolfsburg, Germany
If the idea of modernising traditional German cooking sounds too risque, Aqua can reassure as chef Sven Elverfeld is the first in Germany to be awarded 3 Michelin stars and other numerous awards including 19 points from Gault Millau this year.
When to book: 2 weeks in advance
Head Chef: Sven Elverfeld
Fred
Rotterdam, The Netherlands
Staying true to the belief that 'Less is more' is what chef Fred Mustert has achieved at his restaurant under the same name. Respecting classical dishes and tastes associated with French cuisine, Mustert doesn't aim to overcomplicate.
Head Chef: Fred Mustert
De Karmeliet
Brugge, Belgium
Geert Van Heecke has been stated as a leader of Belgium cuisine and a visit to one of his establishments is a must. However, best to make your reservation at one of the best restaurants in Belgium now as De Karmeliet plans to close on 1st October 2016.
Head Chef: Geert Van Hecke
L'Astrance
Paris, France
Instead of a menu, guests are asked how many courses they would like and the team take care of the rest. The overall style of dishes can be described as modern French cuisine with Asian and South Pacific flavours.
When to book: 2 months in advance
Head Chef: Pascal Barbot
Alain Ducasse at the Dorchester
London, United Kingdom
A prestigious restaurant in central London, this contemporary French restaurant brings a British 'open mindedness' to the kitchen and dining area, with strong attention to detail.
When to book: 2 months in advance
Executive Chef: Jean-Philippe Blondet
THIS ARTICLE IS WRITTEN BY