ADULT Holiday Gift Ideas For That Special Someone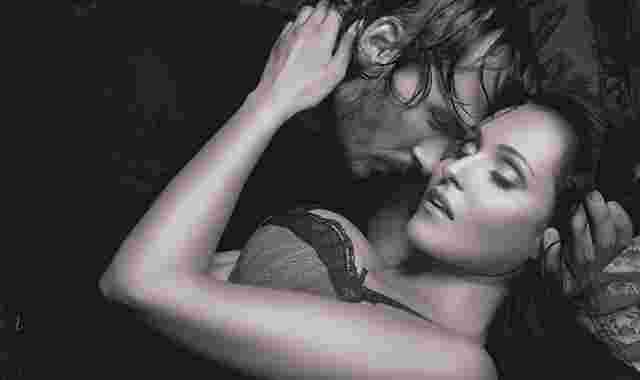 Perfume and a tie may be nice, but for that someone special this year opt for gift ideas designed to bring pleasure to a higher level. The good thing is these gifts are as enjoyable for the recipient as they are for the giver. The suggestions below from Wicked Sensual Care and Adam & Eve will surely bring an extra level of excitement to the holiday celebrations.
First off is Wicked Sensual Care (pictured above), created by a team of women who know firsthand that the right lubricant can improve your sex life overnight, immediately, the very first time you use it.
Using lubricant during intercourse can heighten sensations resulting in stronger orgasms with partners, in solo play and with toys. There are many options.
Flavored lubricant that is delicious delivers a whole a new adventure in foreplay and oral sex, while temperature play lubricants can increase sex drive and desire, and clitoral stimulation gel can create deeper sensations.
Ultimately having a variety of lubricants in your sex toolbox can give you a different experience every night of the week, whether you are by yourself, with the same lover, or different lovers.
For more information visit www.wickedsensualcare.com 
For a wider range of possibilities Adam & Eve has you covered. Their extensive product line offers something for every type of couple. Whether you prefer couple-friendly toys, are adventurous in bed, want discreet items, prefer luxury, or want travel-friendly toys, the options below are sure to enhance your next lovemaking experience.

Adam & Eve Turn It Up Warming Lubricant
Warms on contact, heats up when you rub it. So keep rubbing, then blow on it –– for a super-warm and sensual treat. Try just a dab on any erogenous zone for a sexy warm glow. This non-staining water-based formula is safe with all your sex toys and favorite condoms.
MSRP: $12.95


A&E Lube & Massage Oil Warmer
Treat yourself to sensual luxury. This handy warmer heats your favorite lube or massage oil quickly and easily. Rub it between your palms or drizzle it onto skin for steamy, sensual lovemaking, the ultimate erotic massage, or both. Warm lube directly in its bottle, or pour some into the removable warming cup to heat a smaller amount. Safe with all types of lube and massage oil.
MSRP: $24.95


A&E Vibrating Silicone Anal Beads
If she's never tried it or if she loves it, these luxurious beads are great for beginners or experts. Made from super-smooth and flexible silicone, Adam & Eve's graduated anal beads let you start slow with a .25" tip. Work your way slowly up to the 1" base for a thrilling, filling feel. Fire up the removable bullet vibe to explore 7 functions of vibration.
MSRP: 19.95


Adam & Eve Ball Buzzer Penis Ring
It's like having a third partner. Your erection stays harder, longer –– with added vibrations for your balls and her clit in every thrust. Stretchy 4″ long TPR ring uses removable mini-bullets to deliver multiple stimulation. Ball buzzer is textured for more thrills. Your Ball Buzzer Penis Ring has a clit vibe that can be worn 2 different ways, depending on the intensity she wants.
MSRP: $19.95
Scarlet Bed Bondage System
Start your favorite bondage restraint games in just seconds. Just slide the sturdy nylon straps under any size mattress and go. 

You get four 60″ adjustable restraining straps that can be configured in dozens of ways for exciting positions. Your passive partner can experience the delicious thrill of spread-eagle legs, restrained arms –– and much more. 4 plush, adjustable Velcro release cuffs for a comfy, yet secure hold. No hardware, knots or tools required. Fits any size bed.
MSRP $49.95


A&E's Scarlet Beat Me Please Whip
Whip your lover into shape with this sexy and stylish whip. The woven red and black diamond-patterned 6" handle fits perfectly in your hand, so every stroke of dozens of 14" vegan leather strips will land just where you want. A wrist loop keeps your whip secure during the wildest bondage play sessions.
MSRP $34.95
A&E's Scarlet Obey Me Blindfold
Whether you're exploring bondage or just each other's bodies, this soft blindfold heightens your other senses. Padded inside, this blindfold's silky satin inner lining pampers your skin while you play. The red-trimmed black vegan leather outside adds an alluring, mysterious look perfect for kinky fantasies.
MSRP: $19.95
A&E Naughty Couples Door Swing
Hang this versatile sex swing over the back of any door for instant fun. Adjust it to your desired height and effortlessly indulge in all sorts of standing positions.
Stirrups and handles make it easy for her to climb aboard and spread wide for all sorts of games.
MSRP: $49.95

Adam & Eve Diamond Love Cushion
Say goodbye to position fatigue and go longer and deeper with this cushion. Try all those fantasy positions you've ever dreamed of, and make your old favorite positions all the more fun for the two of you.
Raise her body up off the bed for better angles – no more boring, one dimensional sex positions.
MSRP: $99.95

Adam & Eve 2-Piece Pearl Body Necklace
She'll enjoy true erotic stimulation when she wears this stretch waistband pearl panty and open-bra top.
The Pearl Body Necklace's tingling, stimulating strands of pearls gently caress her clitoris every time she moves.
MSRP: $29.95
THIS ARTICLE IS WRITTEN BY