Amazon.com Announces 12 Days of Deals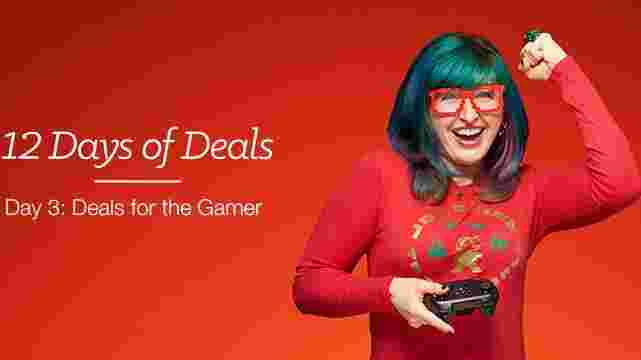 There's less than a month left to finish all your holiday shopping which means you're likely scrambling to get the best gifts at the best price for family, friends, colleagues. It also means there's more company parties and holiday gatherings to attend, recipes to make and guests to host, leaving you with less time to hit the stores. Take the stress out of shopping by avoiding spending hours at crowded malls and waiting in long lines to find the perfect gifts, and make more time for yourself, friends and family this season, while also saving money with these few tips:
– Budget –
Create a list of all the people you'll be gifting and how much you want to spend for each to avoid overspending and having a hefty credit card bill come January. Don't forget the less obvious people like your trainer or mail person.
– Shop online –
Nothing beats the convenience of shopping from the comfort of your own home or mobile phone – there's no waiting in long check-out lines or searching for parking spaces. Shop with the click of a button on trusted websites like Amazon.com which launched the option to navigate, buy and search for deals in Spanish on Amazon.com and the Amazon App and offers hundreds of millions of items in tons of categories delivered to your door with free shipping on orders over $25.
– Do your research –
Before buying the newest gadget, bicycle or toy, check out the product reviews to answer any questions or doubts and compare items for best quality, model and tips to maximize your product experience.
– Seek the best deals –
Even the newest and hottest items offer limited deals you can't beat – you just have to search. Avoid missing deals by setting up "Watch-a-Deal" alerts on the Amazon App to track the hottest deals for the next 24 hours and through the holiday season and receive alerts when deals go live.
If you're looking for gift inspiration for the different people in your life, Amazon is launching its annual "12 Days of Deals," (www.amazon.com/12daysofdeals) offering great prices on holiday gifts for everyone on your list – the fitness junkie and the chef, the outdoor adventurer and tech junkie, and even the crafter and stylist. With hundreds of deals until December 14, there's certainly a gift for everyone – even your pets.
Starting at midnight PT each day, deals will feature specific themes for just about everyone. Below are a handful of deals customers can expect to find during the 12 Days of Deals (Dec. 3 – 14) atwww.amazon.com/12daysofdeals.
Tuesday, December 5 – Stylist
· Save on best-selling jewelry
· Save on ugly holiday sweaters
Wednesday, December 6 – Kids
· Save up to 50% on select outdoor sports and games
· Save 30% or more on toys by ECR4Kids
· Save on best-selling toys from PJ Masks, Disney, Transformers and more
Friday, December 8 – Outdoor
· Save 40% on Ray Ban sunglasses
· Save 25% on family camping favorites from Coleman
· Save 20% on Yakima bike and ski racks
· Save 30% on Pelican Elite Coolers
Saturday, December 9 – Chef
· Save up to 30% on holiday kitchen essentials
Sunday, December 10 – Media
· Save on best-selling toys from Star Wars
Tuesday, December 12 – Homebody
· Save $30 on August Lock Pro + Connect hub bundle
· Save 30% on all Philips Hue Starter Kits
· Save more than 20% on TP-Link HS105 smart plug
· Save up to 35% on Costa Farms holiday plant
· Save 20% on select framed artwork and wood murals by Rivet
· Save 20% on select framed artwork and wood murals by Stone & Beam
Wednesday, December 13 – Pets
· $50 off Petcube Bites HD Pet Camera
THIS ARTICLE IS WRITTEN BY