AUDI Celebrates the World Premiere of Spider-Man: Homecoming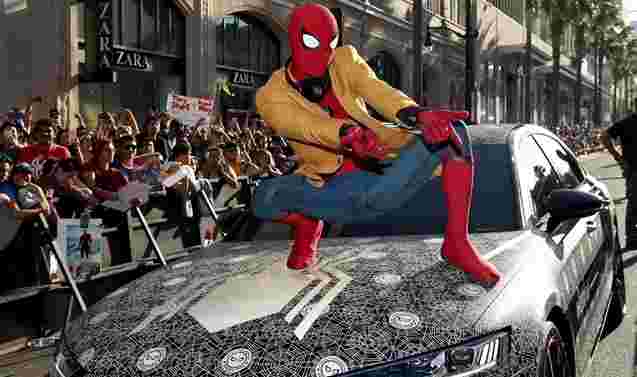 Audi celebrated the World Premiere of "Spider-Man: Homecoming" in Hollywood at the TCL Chinese Theatre. The new Audi A8 drove down Hollywood Boulevard in camouflage to crowds of cheering fans. Spider-Man leapt into action with a series of jumps and flips off the Audi A8.
Spider-Man slid into the vehicle to change outfits for the evening and Tom Holland emerged red-carpet ready. Additionally, Robert Downey Jr. (Tony Stark) arrived in style in his signature vehicle, the Audi R8 Spyder with pal and co-star Jon Favreau (Happy Hogan).
THIS ARTICLE IS WRITTEN BY