CACHET Hospitality Group To Debut Boutique Hotel In NYC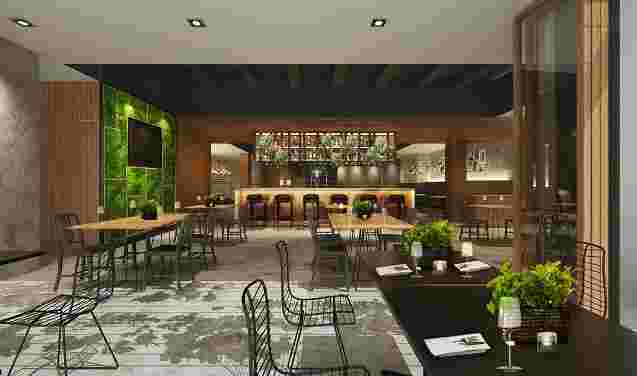 Cachet Hospitality Group, the Asia-Pacific based hotel management company will open its inaugural U.S. hotel in Midtown Manhattan in September 2017.  The Cachet brand combines its design-centric aesthetic and East meets West hospitality, and infuses it with New York City flair to bring a unique food and entertainment experience to Manhattan. Cachet Boutique NYC  will feature 105 rooms and villas, a Playboy Club NYC and two restaurants, EDEN and the Bellbrook.
"Cachet Boutique NYC will transport guests from the moment they walk through our glass doors into an oasis filled with the chicest rooms, seasonal food and beverage program and the best entertainment in New York," said Nicole Levinson, Senior Vice President of Brand Marketing and Partnerships. "The confluence of placing east and west design, art, and food alongside one another will be a Cachet brand staple and will distinguish the property in the competitive boutique hotel space."
Developed in partnership with Merchants Hospitality Group and designed by Cachet's Bangkok-based design team led by Domenic Sicoli and Pauline Choo, in collaboration with NYC's fashion designer Jay Godfrey, the property will feature robust programming that sets it apart from the crowded New York hotel offerings.
Cachet Boutique NYC has three discreet outdoor gardens, providing a unique urban oasis for guests to flow from the intimacy of their rooms to a spacious communal area. From outside yoga classes to after-work champagne tastings, these shared spaces will facilitate a variety of social gatherings and wellness experiences. Standard amenities include on-demand spa services, personalized meditation sessions by and in-room alternative wellness treatments.
Jay Kos will curate a dynamic retail experience to complement the hotel's high-end design and décor. In addition, the comprehensive hotel arts program will play a central role in highlighting the brands design-centric aesthetic, showcasing the best emerging modern artists from Asia and the U.S.
Located just steps from the action and vibrancy of Chelsea, Hell's Kitchen and the soon to be opened Hudson Yards, Cachet Boutique NYC offers a creative cultural mix of arts, design, food, entertainment, and retail, that will be a key influence and driver in the resurgence of this Manhattan West district.
THIS ARTICLE IS WRITTEN BY