Celebrate Dominican Culture with the "Que Lo Que" Cocktail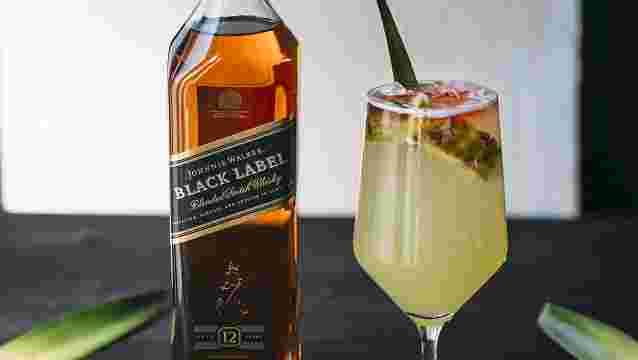 With the summer continuing to heat up, it's clear that the Dominican Day Parade weekend is right around the corner. Stay true to the weekend's celebration and make the most of your own bash in honor of Dominican culture with a delicious new cocktail recipe as vibrant as Quisqueya la bella.
Whether hoping for something that reminds you of your roots or just wanting to learn a fresh new cocktail to mix up on this special summer day, you'll find exactly what you're looking for in the "Qué Lo Qué." Combining flavors of fresh fruit, fresh citrus, and island spices with the deep and complex Johnnie Walker Black Label which is aged for 12 years, this cocktail is the perfect choice to enjoy the island lifestyle during all your Dominican Day celebrations.
Mixologist Phil Wills, who created the cocktail inspired by his childhood spent in the Caribbean, partnered with Johnnie Walker to celebrate the diversity in the mixology community in the U.S. through its Flavors of America program.
Here's to celebrating Dominican Day together!
Qué Lo Qué
Created by mixologist Phil Wills
Ingredients:
1 oz. Johnnie Walker Black Label
½ oz. Fino Sherry
½ oz. Falernum
½ oz. Fresh Lime Juice
1 oz. Toasted Almond & Vanilla Bean-Pineapple Shrub*
2 dashes Jamaican Bitters
Garnish:
2-3 dashes Peychaud's Bitters
1 dash Ground Nutmeg
Pineapple Rind and Leaf
Preparation:
Add all ingredients to a cocktail shaker filled with ice.
Shake and strain into a Goblet glass filled with crushed ice.
Garnish with pineapple rind and leave, dash of nutmeg and 2-3 dashes of Peychaud's Bitters.
Toasted Almond & Vanilla Bean-Pineapple Shrub*
In order, add 1 cup toasted almonds, 1 cup cubed pineapple, 1 cup white sugar and 1 seared vanilla bean to a Mason Jar. Seal Mason Jar and keep in a cool, dark place for 24 hours (minimum) until sugar is dissolved. Add 1 cup white vinegar to mixture, seal and store for another 24 hours, shaking periodically. Store and keep up to 1 week.
Ideal Serving Glass:
Goblet
Yield:
1 drink, no drink contains more than 0.6 fluid
THIS ARTICLE IS WRITTEN BY