Champagne & Spirits For Valentine's Day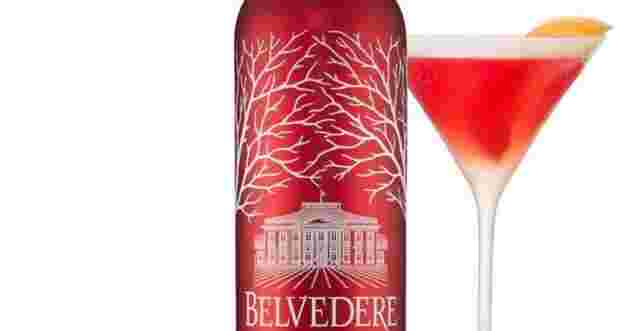 Catch the spirit of Valentine's Day with Champagne Bollinger, Don Papa Rum and Belvedere Vodka. These beautiful bottles make the perfect gift, or addition to a romantic candlelit dinner for two. And with the cocktail recipes below you'll be sure to impress your special someone.
Limited Edition Champagne Bollinger Rosé 2006 (SRP $140/750ml) – The Limited-Edition Bollinger Rosé 2006, housed in a metallic gift box, is ideal for gifting this Valentine's Day. The never-before-released vintage from the iconic, family-owned Champagne House is often recognized as James Bond and Queen Elizabeth's bubbly of choice. This Pinot Noir-forward expression is full of power, honeyed richness and structure, offering great length with bright notes of blood orange and mandarin peel on the finish.
Don Papa Rum (SRP $39.99/750ml) – Don Papa Rum is the first small-batch premium rum from the Philippines and launched in the U.S. in 2017. Known for its rich, sweet style and fruity notes, Don Papa Rum is handcrafted on the ethereal Philippine island of Negros, also known as "Sugarlandia." Its complexity and high-quality craftsmanship yields a finished product that seeks to transcend the rum category, appealing to both rum drinkers and other brown spirits aficionados.
(BELVEDERE)RED Limited-Edition Bottle (SRP $29/1L) – The (BELVEDERE)RED Limited-Edition Bottle is available at select retailers nationwide. Proceeds of the limited-edition bottle support the critical work for The Global Fund in the fight against HIV/AIDS in Africa. With its audacious sleek red color and stunning pearl-matte finish, the bottle makes for both a striking and meaningful gift. This release marks the 6th year of Belvedere Vodka's partnership with (RED), with sales of (BELVEDERE)RED bottles helping to provide treatment for nearly 40,000 women living with HIV to help stop the transmission of the virus to their babies.
(BELVEDERE)RED Martini (above)
2 oz Belvedere Vodka
1/3 oz sweet vermouth
1/6 oz Maraschino liqueur
2 dashes of Peychaud's bitters
Method: Stir with ice until very cold and garnish with an orange zest.
Eve of the Don
1 3/4 oz Don Papa Rum
1 3/4 bar spoon Raspberry and Thyme Purée
3/4 oz Lemon
3/4 bar spoon Sugar
Top with Prosecco
Garnish: Raspberry and thyme with lemon zest
Method: Combine all but the prosecco in a shaker and shake hard until diluted and chilled. Strain into a coupette and garnish and serve.
THIS ARTICLE IS WRITTEN BY