CR7 Denim Introduces Woven Shirts for Fall 2017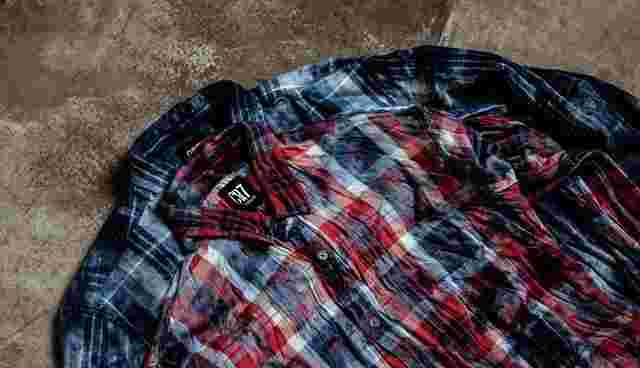 CR7 Denim is expanding beyond just denim and into woven shirts for Fall 2017. The collection of slim–fit, and super slim fit signature shirts are crafted from modern stretch poplin, characterized by a high performance look and feel. The complete line is now available at CR7.com  
The finer details include a contemporary point collar, narrow front placket, torqued gussets, and CR7 branded trims.
These shirts have been engineered and treated with properties that will keep you cool in summer and warm in winter, and have high levels of FLEX to allow a full range of movement. The collection is a dynamic all-season offering, built on the key pillars of performance, movement, and comfort and an essential item that will work with any mans wardrobe. They have truly been designed to move you and epitomize the phrase: Comfort is the new luxury.
According to CR7 Creative Director, Zak Venter, "We set out to launch a category that we feel effortlessly communicates and embodies Cristiano Ronaldo's personal sense of style and DNA. The Signature slim-fit woven collection for us very simply compliments the full range of highly technical DENIM jeans that we currently have trading in the market, offering a lux, comfortable, performance driven basic to complete the everyday gentlemen's wardrobe."
Venter continues, "Like Cristiano who is always on the move and has achievement, and performance in his make up, we wanted to launch a category that embodies those exact characteristics and in many ways would become a chosen second skin and daily uniform for him. We have anchored the woven shirt collection in the notion that comfort is the new luxury; as we believe we offer a well made, woven collection to the global market that carries a rare and unique balance of luxury and comfort, underpinned by technical elements that drives movement, innovation and performance at a fair price."
Shirts are available at CR7.com and range from $69-$89.
THIS ARTICLE IS WRITTEN BY