Craft Cocktails To Take In The Solar Eclipse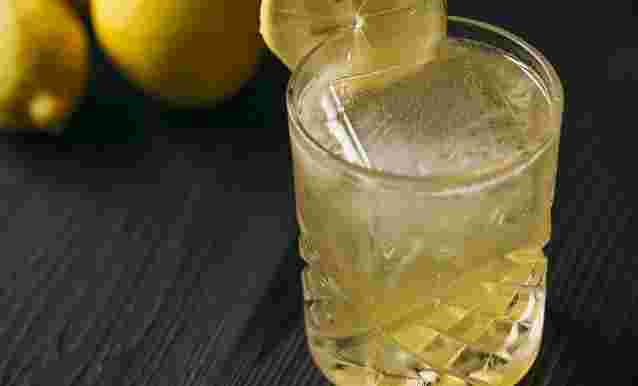 For 70-miles from Oregon to South Carolina the moon will completely block out the sun, day will turn to twilight, causing stars and planets to appear for a once-in-a-life-time experience. It will be the first total solar eclipse to cross the United States in ninety-nine years.
What will you be toasting with to celebrate this monumental occasion? Be sure to round up your friends for a viewing party and create some of these festive, one-of-a-kind total solar eclipseinspired cocktails from Tanqueray No. TEN, Tequila Don Julio and Johnnie Walker.
Back to Black (above)
Created by Mixologist Gabe Orta
Ingredients:
1 oz. Johnnie Walker Black Label
¼ oz. Johnnie Walker Double Black Label
¾ oz. Jamaican Syrup*
¾ oz. Fresh Lemon Juice
Preparation:
Add all ingredients to a cocktail shaker filled with ice.
Shake vigorously and strain into Old Fashioned glass over fresh ice.
Jamaican Syrup*
Add 1 quart water, 1 quart white sugar, ½ cup peeled ginger, ¼ cup all-spice berries and 4 cloves to a saucepan over medium heat and bring to a boil. Stir until sugar is completely dissolved and let cool. Strain using a mesh sieve strainer into jar or bottle with sealable lid, store in refrigerator until use.
Ideal Serving Glass:
Old Fashioned
Frosé Solar Sunset
Created by Mixologist Chris Cardone
Ingredients:
.75 oz Tanqueray No. TEN
.75 Lemon Juice
1 oz Raspberry Syrup*
2 oz Rosé
Preparation:
Add 16oz of crushed ice and all the ingredients to a blender. Blend until smooth.
 Strain into a stemless wineglass and garnish with fresh raspberry skewer and mint sprig.
*Raspberry Syrup Preparation:
2 cups of Raspberries, 1 cup of sugar. Place both in a pot, and bring up heat for about 10 minutes. Strain liquid, pushing raspberries down to extract the remaining juice.
Ideal Serve:
Stemless Wine Glass
Over The Moon
Created by Mixologist Ben Scorah
Ingredients:
1 1/2 oz Tequila Don Julio Blanco
3 oz Fresh Coconut
3 oz Coconut Water
2 oz Fresh Pineapple Juice
1/2 tspn Activated Charcoal
Coconut Flakes for Garnish
Preparation:
Combine Tequila Don Julio Blanco, coconut, coconut water, fresh pineapple juice and charcoal in a blender with ice.
Blend for 30 seconds.
Pour contents into a highball glass and garnish with coconut flakes on top.
Ideal Serve:
Highball Glass
THIS ARTICLE IS WRITTEN BY