CRISTIANO RONALDO Launches CR7 Denim Worldwide In Partnership with Uniti Fashion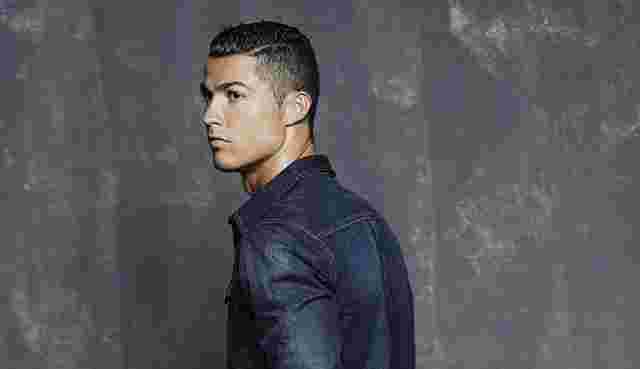 International soccer superstar and one of the most followed celebrities on social media, Cristiano Ronaldo, has launched his first denim collection, CR7 Denim, in partnership with global sourcing, manufacturing and design leader, Uniti Fashion. The collection is now available exclusively on CR7.com with a focus on the U.S., EU and U.K. markets.

Inspired by his way of life and made to be lived in, Ronaldo and the Uniti Fashion design team have developed a comprehensive collection of fashionable jeans and jackets, with shorts and shirts to follow later in the year.
Crafted using the latest in stretch technology, this collection focuses on bringing comfort and mobility to stylish denim. It will be offered in four unique fits at three accessible price points. The opening price point will retail for $88 (USD), and is comprised of classic washes.

The "Signature" tier, offering the largest assortment, will retail for $110 (USD) and include styles in all four fits and more elaborate washes and details. The "Fashion" tier, the most premium assortment, will retail for $144 (USD), featuring the most high-fashion styles and more intricate details.
With the launch of CR7 Denim, the CR7 brand is entering a new era. "I don't take myself too seriously, but I take what I do very seriously. So when I had the opportunity to launch my own denim line, I didn't want it to be like any other line on the market," says Ronaldo of the line, "I've always loved the look of denim, but it frustrated me how heavy and uncomfortable it can become when you're constantly on the move as an active person."
Of the partnership with Ronaldo and CR7 Denim, Uniti Fashion Executive Vice President Angela Curry says, "We're really excited to collaborate with the CR7 brand as it looks to build its fashion offering on a global stage. Together, we've not only created a premium denim range that talks to where the fashion world is heading, but also at an attainable price point that has yet to be seen in our various markets. Ronaldo comments, "Inspired by what's important to me, this collection is for more than just my fans. It's for anyone who shares my values, who lives a limitless life and loves denim. That's why it not only looks the way denim should look, it's made to be lived in."
To learn more about the CR7 brand visit www.CR7.com
THIS ARTICLE IS WRITTEN BY