DIEGO LUNA: A Quick Retrospective of His Top Films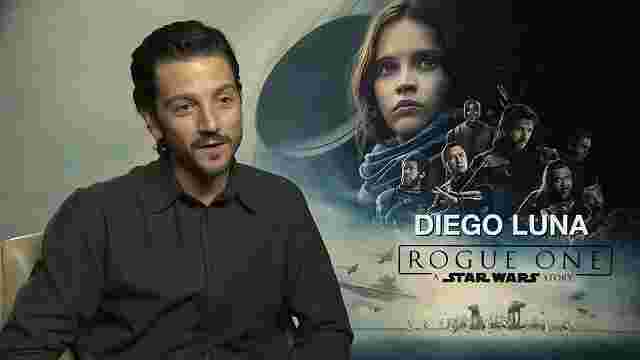 For the past two decades, Mexican actor, producer and director, Diego Luna, has captivated fans around the world with his wide range of movies from the Star Wars anthology "Rogue One" to the hilarious "Rudo y Cursi,"  alongside his pal and producing partner Gael Garcia Bernal. Luna's latest film, "Flatliners," the contemporary take on the 90's fan favorite is now on Blu-ray & DVD on December.
With the release of his latest, now it's a good time to reminisce about Luna's top five films.
1.    "Rogue One" – The daughter of an Imperial scientist joins the Rebel Alliance in a risky move to steal the Death Star plans.
2.    "Elysium" – In the year 2154, the very wealthy live on a man-made space station while the rest of the population resides on a ruined Earth. A man takes on a mission that could bring equality to the polarized worlds.
3.    "Contraband" – To protect his brother-in-law from a drug lord, a former smuggler heads to Panama to score millions of dollars in counterfeit bills.
4.    "Rudo y Cursi" – Two siblings rival each other inside the world of professional soccer.
5.    "The Book of Life" – Manolo, a young man who is torn between fulfilling the expectations of his family and following his heart, embarks on an adventure that spans three fantastic worlds where he must face his greatest fears.
Luna's latest is "Flatliners," now available. In this film five medical students, hoping to gain insight into the mystery of what lies beyond the confines of life, embark on a daring and dangerous experiment. By stopping their hearts for short periods of time, each triggers a near-death experience. As the investigation becomes more and more perilous, they are forced to confront the sins of their pasts, as well as contend with the supernatural consequences of trespassing to the other side.
THIS ARTICLE IS WRITTEN BY