Diego Luna Stars Alongside Ellen Page and Nina Dobrev In 'Flatliners' Available December 26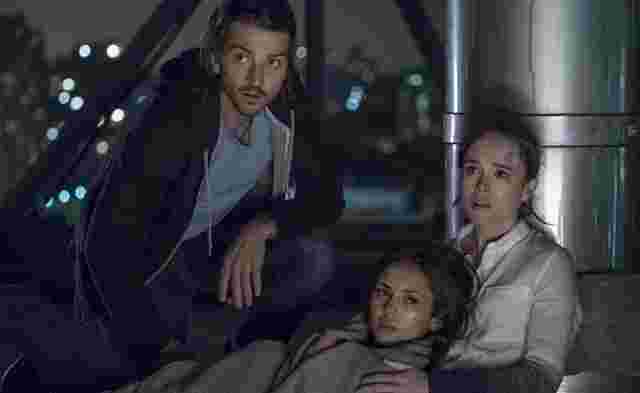 Diego Luna, Academy Award nominee Ellen Page, and Nina Dobrev star in the contemporary take on the 90's fan favorite FLATLINERS, debuting on Blu-ray and DVD December 26 from Sony Pictures Home Entertainment.
The supernatural thriller follows five medical students obsessed with what lies beyond the confines of life. They embark on a daring experiment: by stopping their hearts for short periods, each triggers a near-death experience – giving them a firsthand account of the afterlife. Also experiencing the chilling consequences of exploring the one line that should never be crossed are James Norton, Kiersey Clemons, and Kiefer Sutherland (the original Flatliners).
The bonus content for FLATLINERS on digital, Blu-ray and DVD includes two behind-the-scenes featurettes.
"Just What the Doctor Ordered" catches the cast and crew reflecting on working with Director Niels Arden Oplev, along with an interview from Oplev on his directing style and vision. In "The Ultimate Question," the cast and crew decide whether or not they would flatline if they could and offer the revealing reasons behind their decisions.
The FLATLINERS digital and Blu-ray releases are loaded with additional exclusive bonus material, including deleted and extended scenes, plus two more behind-the-scenes featurettes. The featurette "Reviving a Cult Classic" explores the differences in tone, concepts and creative design from the original film and the update, featuring comments from producer and film icon Michael Douglas, while in "Making the Rounds," the cast shares what intrigued them most about their characters, their experiences on the set, and their favorite film moments.
THIS ARTICLE IS WRITTEN BY