"EL CAPO" Comes to Telemundo April 4 At 10PM/9C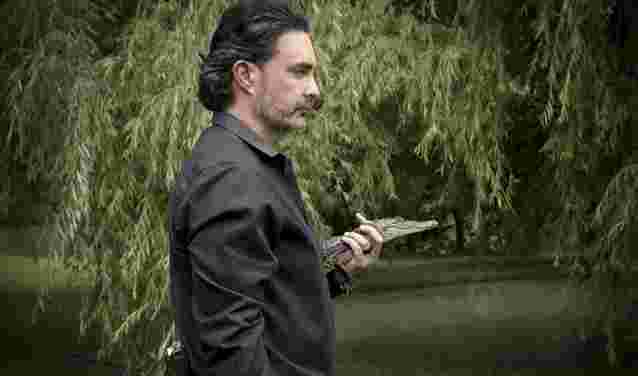 Telemundo brings the premiere of the new series "El Capo" on Tuesday, April 4 at 10pm/9c. Starring Mauricio Islas, the action-packed production narrates the story of José Vicente Solís Armenta, a man of humble beginnings who became the drug trafficking leader in Central America. In his fight against his enemies, El Capo will unleash a war in which only the strongest man will survive.
Award-winning Mexican actor Mauricio Islas ("El Manantial,""El Cartel,""Pecados Ajenos," "Amores de Mercado," "Prisioneras"), returns to Telemundo to give life to Jose Vicente Solís Armenta "El Capo," an idealist and ambitious man whose early life struggles lead him to a life of violence and resentment. El Capo will unleash chaos in the lives of his enemies as well as those who are looking to find him to adjust pending debts from the past and present.
In addition to his loyal team of trusted and loyal assassins, which includes Perris (Sara Maldonado), Checo (Claudio Lafarga), Tavo (Gerardo Taracena) and his brother Poncho (Miguel Rodarte).
El Capo's world will also create uncertainty in the lives of his wife Maria Guadalupe (Marisol del Olmo), a naïve and devoted mother of two; and Sofia Cáceres (Irán Castillo), a defiant and intellectual woman with a desire for vengeance against him. Cáceres will seduce El Capo but will also end up falling in love with him to the point where she will no longer know if her desire for vengeance is stronger than her love.
A story developed by the renowned Colombian writer, Gustavo Bolivar ("Sin Senos No Hay Paraíso," "Sin Senos Sí Hay Paraíso," "Victorinos," "La Viuda Negra"), and directed by Lilo Vilaplana and Alfonso Pineda, "El Capo" is a production of Estudios TeleMéxico filmed 100% in Azteca territory.
The stellar cast also includes Plutarco Haza, Roberto Mateos , Isabel Burr, Mauricio Rousselon, Julio Bracho, Alejandro de la Madrid, Valentina Acosta, Ari Brickman, Pablo Cruz, Verónica Merchant, Danny Perea, Guillermo Quintanilla, Gustavo Sánchez Parra, among others.

Viewers can follow the production on Facebook https://www.facebook.com/ElCapoTLMD, Twitter@ElCapoTLMD, and Instagram @ElCapoTLMD. For more information, please visit nbcumv.com and follow us on Twitter @TLMDPR.
THIS ARTICLE IS WRITTEN BY