Escape The Ordinary in St. Tropez: LA RESERVE RAMATUELLE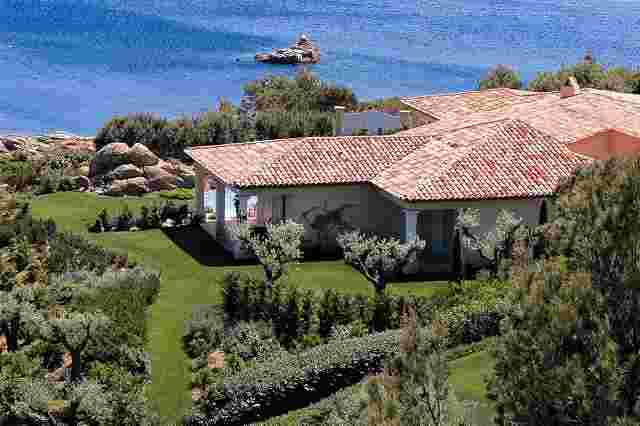 La Réserve Ramatuelle, a secluded hideaway on the French Riviera near St. Tropez, opens for the season onApril 11, when it will also show off its new restaurant, La Voile. Situated on a bluff overlooking the Mediterranean, Ramatuelle has 24 rooms and 12 villas. It is known for its creative combination of the two sides of well-being:  fitness, through its boot camp, and relaxation, through its regenerative spa treatments. It also has the only Crème de la Mer spa in France.
Owned by French supermarket magnate Michel Reybier, Ramatuelle is the crown jewel of his hospitality collection, which includes La Réserve Genève, and La Réserve Paris (opening in September). Ramatuelle was designed by the French "starchitect" Jean-Michel Wilmotte, and is the preferred summer escape for many celebrities, among them Karl Lagerfeld, who staged his 2010 cruise collection show for Chanel on the property.
Rates start at €750 ($1,050) per night.
LA VOILE
La Voile, the new restaurant at La Réserve Ramatuelle, takes its name from the French word for sail, a reference to the hotel's location overlooking the Mediterranean. Chef Eric Canino's menu reflects his preference for light, flavorful dishes. He uses no fats, except the finest olive oil, natural instead of refined sugar, and local, organic ingredients whenever possible.
THE SPA
The La Réserve Ramatuelle Spa has 11 treatment rooms and approaches well-being through weight-loss and revitalizing spa treatments. Facilities consist of a gym and an indoor pool where aquabiking classes take place. Personal coaches are on hand to supervise yoga, Pilates, and hiking, and the hotel offers several week-long wellness programs.
BOOT CAMP
The Boot Camp is an intensive five-day (four-night) program. It begins with a medical assessment to measure physical aptitude. The next day, training kicks off with an hour-long yoga session and healthy breakfast before a guide leads a fast-paced walk through the hills and along the coast. After the walks, guests are free to relax and partake in the spa program, which includes therapeutic baths (balneotherapy), body wraps, and the La Réserve Better Aging body treatment, which promotes cellular regeneration and reduces tension.
Chemin de la Quessine, 83350 Ramatuelle, France
+33 4 94 44 94 44
THIS ARTICLE IS WRITTEN BY