Fantasy Gifts from NEIMAN-MARCUS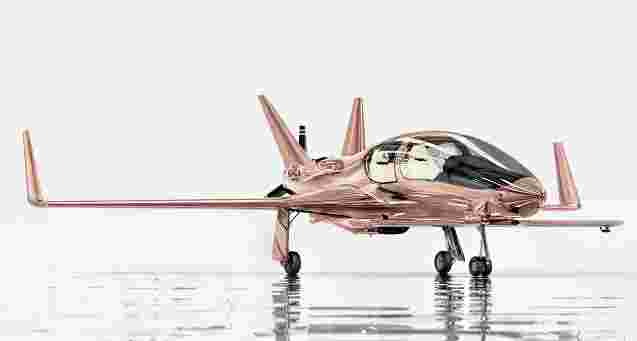 For an out of the ordinary gift Neiman-Marcus has the answer. In what other Christmas gift catalog can you shop for a private plane? Read on and make someone dreams come true.
COBALT VALKYRIE-X PRIVATE PLANE (above)
Go up, up, and away as you fly the Cobalt Valkyrie-X private plane in rose gold. Brainchild of aerospace engineer and Cobalt founder David Loury, the Cobalt Valkyrie-X will be one of the fastest piston aircraft in the world when it debuts in 2017. The plane has a 350-horsepower engine and flies a pilot and three passengers at speeds up to 230 miles per hour, with a range of up to 1,150 ground miles. The plane features a main structure of high-performance carbon composite, flight controls with pushrod-bellcrank precision mechanisms and retractable landing gear machined from solid alloys of aluminum and stainless steel. Boasting hand-stitched leather seats and suede-like Alcantara, the plane will have one of the largest one-piece canopies in the world. Inside, the controls are rose gold, seats are an exclusive cream leather with beige-and-taupe headlining and anthracite carpets. The gift comes with 24/7 technical support in the United States for two years.
With the purchase of each Cobalt Valkyrie-X, Neiman Marcus will donate $200,000 to The Heart of Neiman Marcus Foundation. $1,500,000.
PRIVATE QUARTERBACK CAMP WITH JOE MONTANA
Give the gift of smoother moves and sharper thinking through a private quarterback camp with none other than "Joe Cool". The recipient and three friends will train for a day in the San Francisco Bay Area with Joe Montana. Arranged by IfOnly, the session will include quarterback fundamentals, throwing techniques and drills, plus drawing up plays and a review of the day's footage with Montana himself. Gift includes a photo with Joe Montana and a personalized football.
With the purchase of the one-day quarterback camp with Joe Montana, Neiman Marcus will donate $10,000 to The Heart of Neiman Marcus foundation. Gift limited to one customer. $65,000
Gingerich-Built Monterey Mattress has created a "Fantasy Bed" for the world-renowned 2016 Neiman Marcus Christmas Book,
as part of The Heart of Neiman Marcus Foundation, which provides artistic support for youth in communities across the country.
With premium padding and superior springs, the Fantasy Bed is built from certified-sustainable Canadian lumber, organic cotton, organic wool, and organic natural latex foam rubber. With the purchase of each Fantasy Gift Bed, worth $25,000, Neiman Marcus will donate $10,000 to the Heart of Neiman Marcus Foundation.
THIS ARTICLE IS WRITTEN BY