First Look: NYFW:M PERRY ELLIS Spring/Summer '18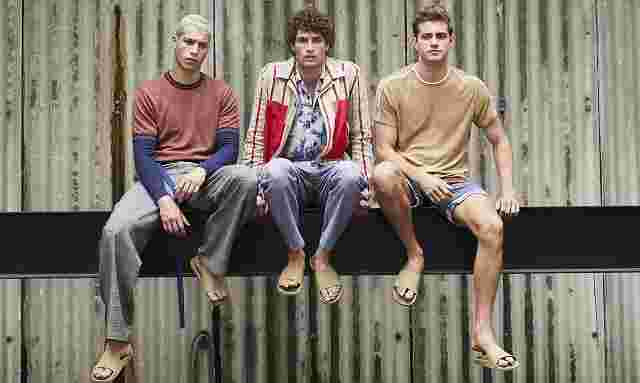 For Spring/Summer '18 Perry Ellis introduced a new uniform and a mix of utility and frivolity. The rules have changed and so have the dress codes.
The brand redefines  modern as "Go anywhere dressing" and versatility is key. The idea is to breathe a new light into the term sportswear.  The details are functional and sometimes exaggerated, while the fabrics are rich in color and pattern.
A blend of natural fabrics and "super-natural" synthetics, with a mix of old favorites of cotton and linen with polyurethane, nylon and lycra. The balance is maintained and the blending of the two is effortless.
Sheer layers expose the beauty from within and provide lighter weights to layering. Shirtings double as jackets. Suitings are loosened up and reimagined, with softer structure and looser silhouettes. Denim is reintroduced and tailored into new shapes. Cotton blended knits are washed to a soft fade for easy layering. Luxe track ideas prevail.
While referencing the artists Richard Smith and Robyn Denny, Creative Director Michael Maccari explored color-blocking and layering of graphic shapes in seasonal colors of molten lava, cobalt, port, white and khaki.
For more information visit www.perryellis.com
THIS ARTICLE IS WRITTEN BY