For Valentine's Day MILLESIMA USA Delivers Wide Selection of Fine Wines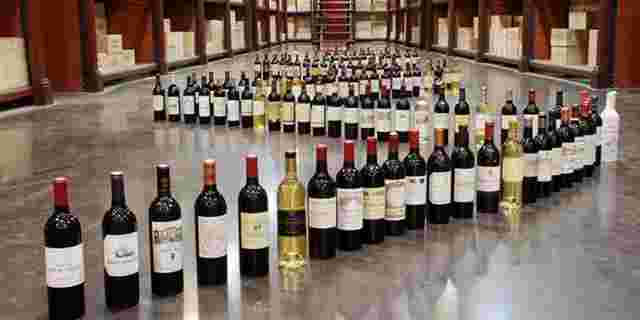 As preparations for Valentine's Day are in full swing, Bordeaux-based, Millesima SA – a leader of online sales for fine wines in Europe – arrives in the U.S. with a selection of superb wines. The company's American endeavors (Millesima USA) are led by Hortense Bernard, the dynamic daughter of founder Patrick Bernard. Hortense embarked on her American journey in 2006, laying down the company's foundation in the states. Family owned since 1983, Millesima is the first foreign company to obtain a wine and spirits license in the state of New York.
The company's intimate approach to wine speaks vividly of the Bernard family heritage, as they continue to seek rare wines of the highest quality. Hortense represents the fourth generation to work in the Bernard Group. Millesima's location in New York's Upper East Side offers a comprehensive selection, with a visually compelling display of strategically spaced bottles in a horizontal fashion, lining the store's interior. This attention to detail reinforces the company's dedication to the highest standards of wine storage – the horizontal positioning ensures freshness due to the wine's contact with the cork.


Today, Millesima SA is one of the five largest buyers of Bordeaux Futures, including a cellar of 2.5 million bottles of fine wine. The company's goal is to further enrich wine connoisseurs through education so they can have a fully immersive experience, thus truly enjoying the luxury of their purchase. The company is unique in that it offers the opportunity to buy wine Futures, along with their extensive array of large format bottles. It offers wines from the best properties in the Rhone, Burgundy, Alsace and other leading French regions, as well as top producers from Italy and the USA. 
The company recently held a VIP Vertical wine tasting at their Upper East Side location for a complimentary three-vintage pour of Château La Gaffelière. Hosted by Thomas Soubes – the Sales Director of Château La Gaffelière – attendees enjoyed the mature 1998, the evolving 2003 and the young 2012.
Château La Gaffelière, previously Château Gaffelière-Naudes, is a Bordeaux wine from the Saint-Émilion appellation. The winery is located west of Château Pavie, south of the town of Saint-Émilion, within the commune of the same name and was founded on the ruins of a Gallo-Roman villa named "Le Palat".
The perfect destination for year-round special events from Valentine's Day and the Super Bowl to Memorial Day BBQs, July Fourth and even Thanksgiving and the Holidays. Millesima has a rich and diverse portfolio for everyone in the family for everyday occasions as well. If you stop by, you may even see Sean Connery who often frequents the luxury retailer.
For more information visit www.millesima-usa.com. 
THIS ARTICLE IS WRITTEN BY