Germany's most popular attractions in 2015 revealed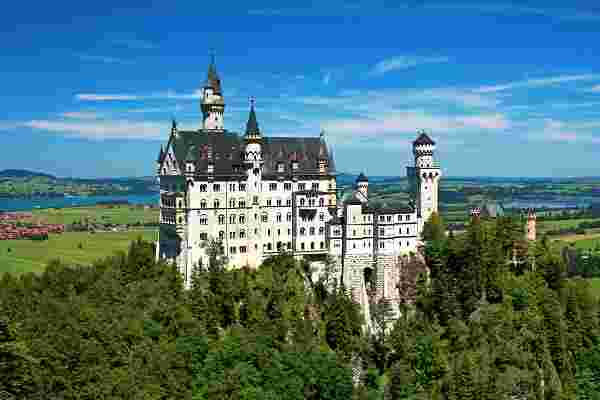 The results are in: Europa-Park is Germany's most popular tourist attraction for visitors from abroad in 2015, followed by Neuschwanstein Castle and Cologne Cathedral. This is the finding of an online survey carried out by the (GNTB) between October 2014 and May 2015 at www.germany.travel/top100. The aim of the poll, which is now in its fourth year, is to find the country's 100 most popular attractions.
Petra Hedorfer, Chief Executive Officer of the GNTB, explained how the online votes were cast: "Travelers from more than 40 countries took part in the survey, and the results demonstrate how well our voting system works: eight of the ten most popular attractions from the previous year retained their top-ten ranking in 2015."
The Top 100 in 2015
Europa-Park and last year's winner Neuschwanstein Castle switched places at the top of the rankings.
Cologne Cathedral, a UNESCO World Heritage site, held on to third place.
Following them are some well-known attractions: Heidelberg's Castle and Old Town, Brandenburg Gate, the Old Town of Rothenburg ob der Tauber, Lake Constance with Mainau Island and the Monastic Island of Reichenau (UNESCO World Heritage), and the Berlin Wall. New in the top ten were Mount Zugspitze and the Partnach Gorge, both in Garmisch-Partenkirchen, and the Romantic Road.
Visitors to Germany cast their votes for famous monuments, historical towns, natural landscapes, sports venues and theme parks but also for traditional events and festivals. The top 100 are spread right across the country, from north to south and from west to east, demonstrating the rich diversity of the sights and attractions in Destination Germany.
Powerful marketing tool for Germany's tourist attractions
The results of the internet survey are published online at www.germany.travel/top100 and the GNTB's Top 100 app is being updated accordingly. This mobile app tells you everything you need to know about Germany's Top 100 sights with just a few swipes. All the attractions, which are selected from a list view or interactive map, feature a short description as well as information on barrier-free access and facilities, prices, opening times, travel and public transport, useful links and tips on nearby places of interest. Broadcaster Deutsche Welle, a strategic partner of the GNTB, is currently producing short video sequences for the top ten attractions that will be available to watch at germany.travel by the end of September.
Top 100 as a seal of quality
The top 100 attractions are highlighted in the in-depth content on the GNTB websites. The sights are also presented with digital awards to use in their own online activities and stickers to use for advertising. The top 20 attractions will receive signs to publicize their success in the survey.
THIS ARTICLE IS WRITTEN BY