Gin Pairings From Wolfgang Puck's American Grille At Borgata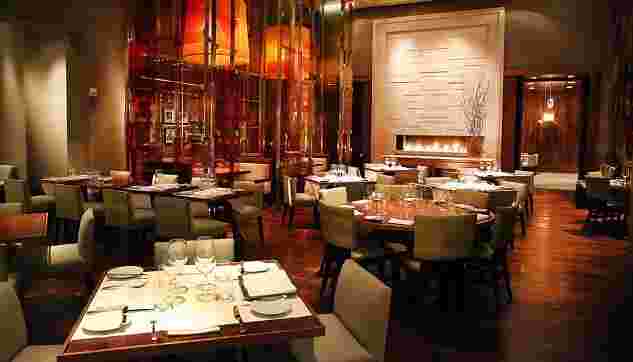 The swift approach of autumn means it's time to start gearing up for the holiday season. Thanks to Geoffrey Zakarian's recent Gin tasting event at Wolfgang Puck's American Grille at Borgata Hotel Casino & Spa, you can spice up your meals with an appetizer and dessert gin pairing. Recipes for two popular gin cocktails from the event can be found below.
In the coming weeks it'll be the 10th Anniversary of Savor Borgata, taking place Friday, Nov. 10 and Saturday, Nov. 11. Guests can look forward to a weekend of culinary events celebrating Borgata's world-class food and beverage program.

Salad Course – To be paired with a salad appetizer such as a Carrot & Cucumber Salad w. Pearl Onions
The Lambs Cup
3 slices cucumber

2 lime wedges

1 raspberry

3/4 ounce ginger flavored simple syrup

1 ounce bianco vermouth

1/2 ounce elderflower liqueur, such as St. Germain

1/2 ounce Plymouth gin

Seltzer water
In a cocktail shaker glass, muddle the cucumber, lime, raspberry and ginger syrup until broken down. Add the vermouth, elderflower liqueur, gin and 3 ice cubes. Shake vigorously until chilled.
Pour into a chilled Collins glass and top off with seltzer.
Dessert Course – To be paired with a dessert such as Fondata with Parmesan and Warmed Pistachio
"GIN" Negroni
2 ounces gin

1 ounce Campari

1 ounce sweet vermouth

Orange twist, for garnish
Stir the gin, Campari and vermouth over ice until chilled. Strain into a chilled coupe glass, and then garnish with the orange twist.
THIS ARTICLE IS WRITTEN BY