HOMBRE Exclusive: General Motors' VP Ken Morris On Cars, Success, And The 2018 ZR2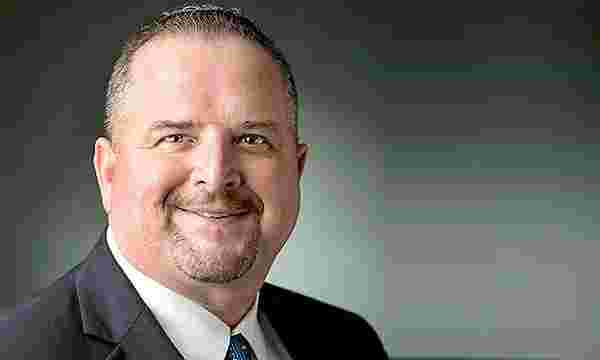 Ken Morris is General Motors' Vice President of Global Product Integrity. Basically he has the dream job of overseeing the complete lineup at GM. Imagine being involved in the development of some of the most iconic vehicles, and having them all at your disposal. We met with Morris at the launch of the new baby on the lot: the Chevy Colorado ZR2. In an exclusive interview we get the ins-and-outs of this dream position, discover his secret to success, and learn the intricate details that set the ZR2 above the rest.
Morris started at GM in 1989 as a brake systems engineer. In his current position as the company's Vice President of Global Product Integrity he has wide-ranging responsibilities, including safety, system engineering, supplier quality, and cybersecurity.
Essentially, his job is to ensure that vehicles work as they are designed. He also oversees all of GM's proving grounds.
HOMBRE: What can you tell us about the new Chevrolet Colorado ZR2?
Ken Morris: This is a variation on our Chevy Colorado, but a variation that has tremendous capabilities, off-road and to the desert. We've made significant physical differentiation on this vehicle compared to the base truck. This is going to surprise a lot of people.
H: What drew you to attend this launch?
KM: This is so different from an off-road and from a rock climbing capability standpoint,. It's something we haven't done in a long time and we have engineers that are experts at this, they're showing what they really can do. They're flexing their muscles and I wanted to come out and see what they produced. This is fantastic.
H: How long was the development process?
KM: This was actually a very short program. In two years we made the changes to the truck from the base truck to make it this capable. It was very high intensity, very high energy on the the team that worked on this. They knew exactly what they needed to do and they've done a great job at it.
H: Your position has you involved with all GM vehicles, and it sounds like an enviable career, tell us what exactly your position entails?
KM: I'm responsible for engineering at General Motors on every vehicle level. Anything that has to do with the total vehicle, vehicle systems, and the integration of those things, making the right handling work, the upfront engineering, basically making sure all the parts work well together. That's what I'm responsible for.
H: You been with the company over twenty eight years, what were some of your prior positions with the GM?
KM: I started as a brake engineer which meant I was responsible for different brake components. After four years I moved into vehicle integration. Making the car when someone experiences, what do they read from the vehicle or what the vehicle communicates.
H: Do you remember vehicles that you developed on those early days?
KM: The Cadillac CTS was the first vehicle in 2001 and it was the vehicle I had the most influence on. Then we did the high performance version of that which was in 2004. Those are the two that when I retire I'll look back on with passion and love. Since then I've been in involved on every vehicle that we've done.
H: Can you name some of them?
KM: Every Corvette, every Camaro, every Cadillac, the trucks… They're all different, they all have different things they're pinpointed to do. They're all like children, they all have their strengths, they all have things to be proud of.
H: How do you feel about the current vehicle lineup GM has right now?
KM: I'm very proud of how much we've improved the integration of our cars, meaning are they quiet when you get in, to the infotainment systems, the navigation systems. We've improved how we communicate with the driver, interface with the driver, and its just continuing to evolve.
H: With so many vehicles, what are some of the similarities or differences you see on the cars you test?
KM: We want them to communicate to the driver either through the steering or breaks or throttle that they're all in tune. You don't want fast steering with breaks that are slow to respond, or a throttle that is slow to respond with breaks that really grab you. It's like a soup, you bake those things so they all work together well.
We have a recipe right now for our cars when it comes to the dynamics, the noise vibration, the steering response, all those things. We know how to do cars so all those elements work together well.
H: What are some of the major changes you've witnessed with the car industry in your twenty eight years?
KM Twenty eight years ago General Motors was different structurally. I'll jump forward to now. Today it's clear who the leaders in the company are globally and what their vision is for the company. Their direction is consistent and our direction is consistent on what we're trying to achieve. No one has to guess what we're trying to do. Our team is calibrated, we know what we have to do. There's no guessing.
H: What would you say is the key to your success?
KM: Understanding that it's not me. Understanding that it's all of us together, it's a team because at any given time there are 1,500 people working on a vehicle and the more you can get these 1500 people to understand what the mission you're trying to achieve the better. That's the tide that raises all boats. The key to anyone's success at a great company is great product. You have to turn out great product and people understanding what you're trying to achieve. It sounds over simplified but in an industry as complicated as the auto industry if you can have a hundred different things you're trying to achieve and if you can get a team to believe in five things you're trying to achieve, that's an enormous accomplishment. It gets you in the right direction.
H: What's the best part of your position?
KM: I love being able to pick any car we make from top to bottom and being happy to recommend it to one of my best friends. If they want a small car I can recommend a car they'll be happy with. A Chevy Cruze Diesel is a phenomenal vehicle, it's a vehicle that doesn't get enough attention right now and it gets tremendous fuel economy, it's a tremendous vehicle to drive, it has all the attributes like great navigation systems and connectivity. You can drive that every day and you'll be happy. They're going to have a great experience and to me that's gratifying.
H: The car industry had a very difficult time last decade, how were you able to surpass the tough times and thrive?
KM: I would answer it this way, the people that are running our company today have seen the really tough times and so we try to make decisions understanding the downside. There is zero arrogance in our company because bad things happens and big macro things happened in the economy and you have to be prepared. We are prepared for things to go wrong and that's the big difference.
H: What advice can you offer other business people?
KM: Say what you mean, and treat people like you want to be treated. They're the normal things people would say, but they are not slogans. It really matters when you deal with people on a one on one basis, it really matters how you treat them. If they feel that they can trust you that is the ground point. Your integrity and how you treat people and how they see you treat others, and even how someone sees you talk about other people informs them on what kind of person you are. To me the basis is integrity.
H: And finally why should someone choose the ZR2?
KM: The Colorado has extreme capabilities that I think anyone that wants to go from driving ten miles back and forth, all the way to someone who wants to drive the Mojave desert or the Rubicon trail they can do any of it and its comfortable. It's a well rounded vehicle.
THIS ARTICLE IS WRITTEN BY