HOMBRE Exclusive: 'Lethal Weapon's JOHNATHAN FERNANDEZ On The FOX Hit Series – And Latinos in Hollywood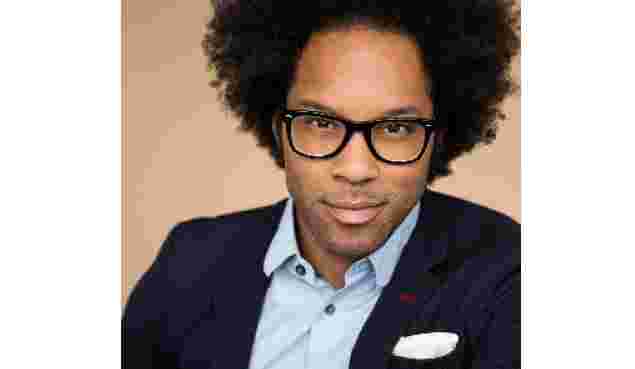 "Lethal Weapon" is the exciting FOX breakout series airing Wednesday nights at 8PM, right before "Empire." Inspired by the original 1987 film (and multiple sequels) that starred Mel Gibson and Danny Glover, the show is consistently in the top 3 rankings with the male 18-34 demo. Joining series leads Damon Wayans and Clayne Crawford is Johnathan Fernandez, a Latino of Honduran/Colombian descent who plays "Scorsese," a savvy medical crime scene examiner. We spoke with the rising star about his breakout role and the current state of Latinos in mainstream television.
The television series is based on the popular 'Lethal Weapon' films in which a slightly unhinged cop is partnered with a veteran detective trying to maintain a low stress level in his life. The buddy cop action comedy-drama has become one of the most popular series on television after premiering last September. FOX picked up the series for a full season of 18 episodes. Along with Wayans, Crawford, and Fernandez the series also stars Jordana Brewster, Keesha Sharp, and Tony Plana.
Fernandez was born in Brooklyn, NY. When he was 7, his family moved to the Poconos in Pennsylvania. He began doing comedy at Penn State University where he majored in Telecommunications and minored in Film. After graduation, he moved back to New York and began working in television production and studying improv at the Upright Citizens Brigade Theatre. He has appeared on several comedy shows and TV series, including "The Daily Show," "The Colbert Report," "Late Night with Jimmy Fallon," "GIRLS," and "Younger."
HOMBRE: Let's start with the show, tell me about the character you play?
Johnathan Fernandez: I play a character called 'Scorsese,' which is a nickname given to him by the LAPD – namely Murtaugh (Damon Wayans) and Riggs (Clayne Crawford) – when they found out that he at some point went to film school prior to his work with the force. As soon as they found that out and that he wrote a script they gave him the nickname and they wont let him live it down. They call him that and right now it's a total mystery what his name really is. That's something I hope his fans will find out in Season 7 or something like that, in a series finale when Scorsese is lying almost dead and that's when he utters his name for the first time for the world to find out. He's really smart, sarcastic, and just a dude that's there for the comic relief.
H: How does the television series compare to the movies that people remember?
JF: The series has the core elements of the films. We made sure it has all the heart, the gut-punching fight scenes, that makes you feel something emotional, and also it's really funny. I was a huge fan growing up. The movies were so funny and there was so much action in them. We made sure it had the most action you've seen on a TV show and it's also really funny, and has a message to tug at your heartstrings. Those three elements make it a special show and if you're a fan of the movies you wont be missing anything.
H: Being a fan of the films, how did you feel when you learned it would be coming to TV and that you would be a part of it?
JF: Beyond ecstatic. For this to be my first breakthrough in television, based on a movie I was obsessed with, it's beyond a dream come true. When I first read the script I was thrilled. Matt Miller really did it justice. Every single episode has become a movie, which is what the goal had been.
H: How did training at Upright Citizens Brigade prepare you for this show?
JF: It prepared me a whole bunch. I've been performing sketch comedy for the last eight years or so. When you're there you have a good foundation of what it takes to improvise a scene. I always use that tool for auditions, but for something like "Lethal Weapon" it's all the training I've ever needed. Almost all of my scenes are with a comedic legend in the shape of Damon Wayans who is one of the funniest people of all time. And knowing I have to keep up with him it's really nice to have that training.
H: How is it being on set with Damon?
JF: It's so much fun to work with him. That guy is so crazy and it's interesting to be in scenes with a dude like that; someone you've looked up to since you were a kid. It elevates your level on a day to day.
H: Who were some other people you admired?
JF: I really liked Eddie Izzard, he was the first person who made me want to do something similar. That was the defining moment for me, once I saw him perform. It's all based on that moment.
H: Now that you're in this successful series, what advice can you offer aspiring actors?
JF: I would tell them it takes so much hard work to get in a regular show or major film that the only fact and constant you have is that if you quit you wont get it. Success is measured in different ways by different people, but to me, as long as you're working constantly that is success. Look at guys like Philip Seymour Hoffman or William H. Macy, right now they're household names but for a long time they were 'that guy from that thing' but they were working a lot. It's not about being the most famous person involved, it's about being involved at all.
H: You have a Honduran/ Colombian background, how important is that heritage?
JF: I do speak Spanish. I am very comfortable in Spanish everyday with my parents; my father is from Honduras, my mother from Colombia. My Colombian grandmother doesn't speak English so every time I speak to her it's in Spanish. It's a big part of my life. People are always surprised I'm Latino.
H; What do you think about the current condition of Latinos in Hollywood?
JF: It's getting better. You see more and more diversity in terms of television and film. It's still a battle, but its better. Now you turn on the TV and you see a lot more of the cultural faces than you had before. I think that's what I'm most proud with "Lethal Weapon," because it's one of the most diverse shows on television. Most of the main characters are not White, and the show is doing it so well where there are no stereotypes at all. You don't know if my character is Black, if he's Latino; that part is irrelevant.
H: We know the series is the main priority now, but what other projects are you working on?
JF: Right now it's all about the show. I also just moved to LA from New York, so its a big change for me and my wife. Outside of that I'm going back to the catalog of scripts that I've written in these past few years that I can possibly sell now. I'm talking to places like IFC and Comedy Central about possibly working together, and I have other pilots I either want to shoot or try to sell. I'm kind of waiting to see where the road takes me.
H: Why should people watch the show?
J: They should watch the show because it's fun. It's interesting to see a drama that's predominantly fun, that has a lot of cool action sequences, and laughs that are not cheap. They're funny lines that will make you laugh when you're not looking to laugh. You also may find yourself crying or feeling like you're going to cry because there are some sad elements to the show. "Lethal Weapon" is the most complete show on television. You're gonna see a scene in every single episode where you think, 'I can't believe they did that.' I don't think there's another show that does that right now.
THIS ARTICLE IS WRITTEN BY