HOMBRE Exclusive: Live Coverage From BASELWORLD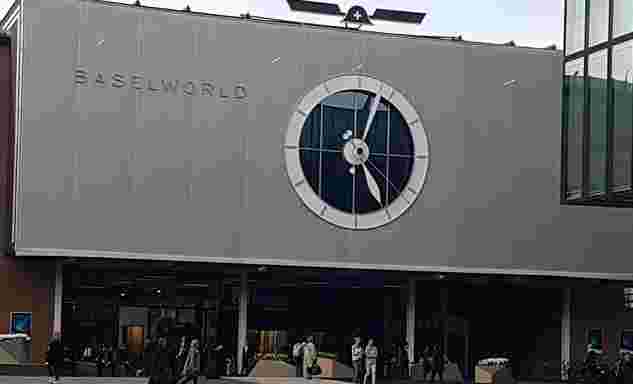 Baselworld 2017, the premier trendsetting show for the entire global watch and jewelry industry, is taking place in Switzerland this week for the 100th time. The event has grown into the unequaled and unrivaled international platform for global key players from the world of watches and jewelry, diamonds, gemstones, pearls, machines and supplies. We have international top model Maria Fariello live at Baselworld to bring you special preview of the latest offerings from the world's top brands. Among others Breitling, Rolex, Cartier, Tiffany & Co., Porsche Design, Audemars Piguet, Omega, and Hublot are all here. Check back regularly and be the first to see the latest designs set to arrive in American markets later this year.
By forward thinking and adapting to the ever-changing market needs, Baselworld has retained its premier position and is the only show that unites the entire industry. This is where professionals from all over the world convene to take the pulse of the industry, be inspired by the trendsetting innovations and creations, many of which are first unveiled at Baselworld, and to discover new trends.
A century of success: It is Baselworld's 100th year anniversary. (1917 – 2017)
Baselworld chose to not focus too much on the 100th anniversary. They decided to be reserved. Baselworld is about the collection and not about something else. Sylvie Ritter, managing director, said, "We do not want to disturb with our anniversary. It should be about the collection of the brands, not us."
Restrictions
It's the first year that Baselworld refused to allow certain exhibitors to show their collections. The decisions were made depending on if the brands lined up with what Baselworld represents. They preferred quality over quantity.
According to the Fédération Horlogère the export of Swiss watches has decreased by 10 per cent.
Ritter stated that this year 1300 brands are presenting their collection, which is 200 less exhibitors than the year before. The marked continuously decreased for the past two years (for political and other reasons).
Some watch brands are not part of it anymore because of economical reasons, like the Swiss tradition brand Vulcain. But others made a conscious decision to not show their collection at Baselworld anymore for reasons like the spot of their booth (with which they were unhappy). ( Ernst Benz, for instance, is not showing at Baselworld but in a hotel close-by.)
Fashion Brands trying to break into watch industry
Some modern and major fashion brands have tried to break into the watch industry. They sell their watches as an accessory, but this is not what Baselworld stands for. They do not want watches to be just a replaceable timepiece. Therefore some of those fashion brands were denied to show their collection at Baselworld.
However there are more and more brands that began to integrate a top quality watch line to their collection. Although, market analysis shows that there is no need to offer those brands a special platform at Baselworld.
Trust in Baselworld
In general people lost their trust in the watch industry for the past two years. Only Baselworld managed to keep the trust of everyone involved. How challenging was it to convey this trust?
Baselworld aims to meet all the needs of designer, supplier, and visitors as best as possible and to offer them a platform to show their collections each year. That may be a reason why, even though the past two years were tough, exhibitors and visitors always trust Baselworld.
Certain adjustments were necessary.
A lot of innovation took place in the past. It is important to have superior presentations.
Baselworld is on the same level as in the year 2001 in terms of numbers and at that time that was a huge success.
No Smartwatches
Smartwatches are not showing and not allowed to show at Baselworld. There is no need for them either, as market analysis conducted by Baselworld show.
Smartwatches are famous for having problems with their lifespan. Smartwatches have to be explained before use and once the battery is running out, it is impossible to read the time.
A Swiss watch stands for quality, it is a chronometer and not easily replaceable. That's what Baselworld stands for.
New/Young brands
New brands have the possibility to show their collection at Baselworld as well. The Design Lab offers such a space.
THIS ARTICLE IS WRITTEN BY