HOMBRE Exclusive: PIRELLI Conquers the U.S. Market Led by CEO Pierluigi Dinelli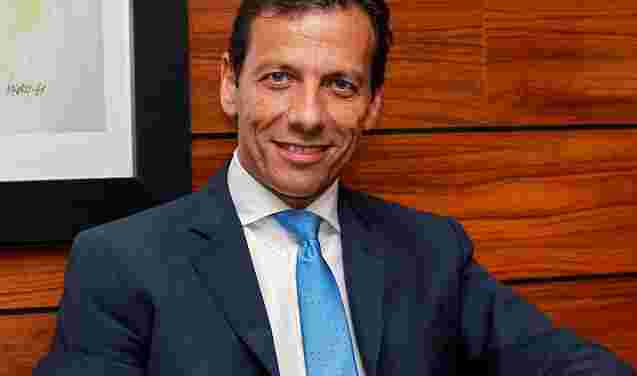 When it comes to a brand that satisfies the passions of the modern Latino man, Pirelli leads the way. Whether it's soccer with their sponsorship of Italy's Inter Milan futbol club as well as clubs in South America, Europe, China and Russia; or auto racing as exclusive sponsor of Formula 1; or beautiful women with their prestigious Pirelli Calendar, undoubtedly Pirelli has it all covered. Known and respected worldwide, the brand is now taking aim at conquering the U.S. market. Under the leadership of dynamic Chairman and CEO Pierluigi Dinelli,  Pirelli is on the fast track to the lead position in the world of tires. In an exclusive interview Dinelli presents his vision for the brand's US success.
Born in Milan, Pirelli & C. SpA is a multinational company that belongs to the world. As the world's fifth-largest tire manufacturer it is present in over 160 countries, has 19 manufacturing sites around the world, and a network of around 10,000 distributors and retailers.
Pirelli has a history of sponsoring football teams, namely their long term primary sponsorship of the Italian football team Internazionale. Other teams sponsored include the Brazilian team Palmeiras, Uruguayan team Peñarol, as well as title sponsor of the Chinese Super League, and a major sponsor of the Russian Cup.
When it comes the sports Pirelli has been sponsoring sport competitions since 1907 and is the exclusive tire supplier for the Formula 1 Championship.

Their Pirelli Calendar has been published since 1964, and featured the contribution of world's best photographers and top supermodels.
Pierluigi Dinelli joined Pirelli Tire North America in January 2015 as head of the company's businesses in the United States, Mexico and Canada. The businesses include three sales units (car tires, truck tires and motorcycle tires) and two manufacturing facilities, located in Rome, Georgia, USA, and Silao, Guanajuato, Mexico.
Prior to joining Pirelli he was Chief Marketing Officer of Gewiss SpA, a European leader in manufacturing electrical products and installations for the low voltage market, for nearly four years. Previously he was Chief Marketing Officer of high-end brakes manufacturer Brembo SpA and its subsidiaries, and Vice President of Sales, Europe, for the housewares business unit of Bormioli Rocco.
Dinelli launched his career at Pirelli in 1999 in the sales and marketing department in Italy, and quickly rose to become key account manager for Europe responsible for fleets, leasing companies and rental companies. From 2004 to 2006 he was Marketing Director for Pirelli Tire North America, before moving to Romania as Vice President of Sales & Marketing for Pirelli Tyre for Southeast Europe.
HOMBRE: How do you feel about Pirelli hosting Inter's U.S. tour?
Pierluigi Dinelli: It's a pleasure to host Inter on their tour. It's an honor and a tremendous opportunity because soccer has renewed interest. We saw Copa America Centenario played in the U.S for the first time, with the highest attendance in this competition.
H: How does that play into the company's goals for U.S. growth?
PD: We are growing in a very consistent and an important way. We're leveraging our two manufacturing facilities, one close to Atlanta and one close to Mexico City. We want to be closer to the consumer, providing the products they need, which is different than the products we sell everywhere else in the world. Many consumers don't know that maybe Pirelli can fit their car, so it's a way to be closer to the consumer and be appreciated by them.
H: You recently opened the PZero store in Los Angeles, what can you tell us about it?
PD: The store is a very important milestone for us. It's a new concept, it's a showroom and a shop. It's addressing the prestige segment, dedicated to the most prestigious cars, sedans, luxury cars, and sports cars in a market where we have close to 50% of market share.
We want to deliver to that kind of consumer a unique experience in a very neat and elegant place, with services that maybe now it's not so easy to find. You can book your time in the shop in order to have your tires fit in a very specific way. You can choose the time of day, we're going to have a service pick up your car and bring it to the shop in order for you not to lose time. We have the latest and greatest machinery, we have specialized people working on your car. And of course for that kind of car we have the exact customized service. If you have a Lamborghini we have a specific tire, if you have a Bentley we have a specific tire, if you have a Ferrari we have a specific tire. So come to our shop, we're going to fit your car with the best tires, customized and developed exactly for that vehicle.
H: Why is your involvement with Formula 1 so important?
PD: We are very proud to provide the tires for Formula 1. For nine years in a row we are the unique supplier. It's tremendous for the company and this gives us experience that can be used in a standard application. The band is going to benefit a lot from this because we are visible everywhere. This proves we are capable to produce tires that are high performance. So we don't have to convince anyone that our tires are good, they just have to come to an event or to watch on television to see what were are capable of doing. It's a fascinating world, it's a fascinating sport. We love motor sport, it's our heritage so its something we are proud of.
H: Last year you launched the Lamborghini Aventador Pirelli Edition, tell us about that.
PD: The Aventador was a great project that we developed together. We are very proud to be the unique supplier of Lamborghini for many years. We strive to be the best, and to be the best we have to partner with somebody who is the best in their segment. Lamborghini pushes us a lot to provide unique performances and unique experiences and we deliver what they need. It's a success story in our industry.
H: Speaking of success, you've accomplished great success in your career, what would you say is the key to success?
PD: To love what you do. To have the passion for your job, and to work hard. Nothing comes easy. You have to apply yourself and of course exploit the potential that you may have. But if you don't work hard the potential is something theoretical.
H: What are the future plans for Pirelli in the U.S?
PD: The plans are very clear. We have to penetrate both with the equipment business and the replacement business, which are two separate channels of distribution. And delivering to the local customer both original equipment and the replacement products that fit their needs.
Those are needs that are different from anywhere in the world. This is a market for example that is All-Season tires. 91% of the tires are All-Season so these are tires that can be fit 12 months in a row, while everywhere else in the world there are summer tires and winter tires. We have to deliver exactly this kind of product, we have to deliver the performance and the safety. We have 80% of the range covered. We still have to complete our range and we have in our pipeline a couple of products that are going to do that so we are confident that by completing our range we can penetrate more on the market. We have a very important partnership with the customer. The customers are the most important asset the company has.
THIS ARTICLE IS WRITTEN BY