HOMBRE Exclusive: WILMER VALDERRAMA Defies The Odds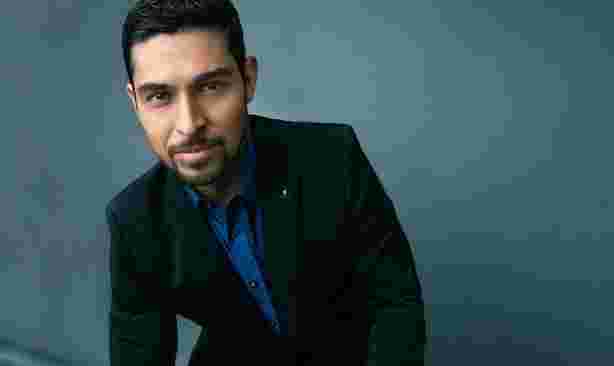 As NASCAR continues to become the hot new sport for Latinos, the final race of 2016 in Homestead-Miami brought in major star power. Wilmer Valderrama was named "Honorary Starter," and Jencarlos Canela sang the national anthem for the Ford EcoBoost 400 NASCAR Sprint Cup championship-deciding race, which was televised live on NBC. We spoke with both stars and here we bring you our exclusive interview with Valderrama, who now plays special agent Nick Torres on NCIS, and is also a regular on Netflix's comedy 'The Ranch.'  In a candid conversation the popular actor and activist discusses his career, what the future holds for Latinos, and his role with NASCAR – as we prepare for the Daytona 500, coming up on February 26th and scheduled to air live on FOX at 2PM ET.
Audiences first discovered Valderrama as the lovable Fez in 'That 70's Show.' Since then he has appeared in numerous television series, including becoming the first Latino lead in television's longest running series NCIS. More importantly he's become widely known for his activist role working on behalf of Latinos and striving to make a positive difference. In between work and activism he's a passionate sports fan.
Valderrama has amassed an extensive acting resume in film and television that solidified him in Hollywood as a sought after leading man. Prior to his starring role in NCIS he appeared in FOX's sci-fi series 'Minority Report' and in Robert Rodriguez & Quentin Tarantino's first original series 'From Dusk Till Dawn: The Series'  on El Rey Network. Coming up he will voice 'Prince Charming' in the John H. Williams animated film 'Charming,' opposite Ashley Tisdale, Avril Lavigne and Demi Lovato.
In film he has starred in the indie dramas 'To Whom It May Concern,'  'The Adderall Diaries,' 'Larry Crowne,' 'From Prada to Nada,' and 'Summer Catch.' Behind the camera, Valderrama created and produced the MTV series 'Yo Momma,' also serving as the host for all three seasons, in addition to producing other MTV series such as 'Punk'd,' 'Blowin' Up'  and 'Trippin.'
As for his philanthropic efforts, Valderrama has directed several PSA's for multiple organizations such as Voto Latino, where he stands as co-chair, and the Environmental Media Association, where he is an executive board member. Valderrama is the spokesperson for CHCI, the Congressional Hispanic Caucus Institute, and is the founder of their Ready 2 Lead program, which educates and empowers the Latino youth. He also worked with President Barack Obama's Organizing for Action campaign on future efforts involving immigration reform and education.
HOMBRE: What brings you to NASCAR?
Wilmer Valderrama: Well it's NASCAR! And NASCAR always puts together an amazing event. Most importantly it's the last one of the year and everybody is fighting to see who's going to be the champion of all the races. I've always been a fan of racing so being an Honorary Starter for a NASCAR race is incredible. I'm looking forward to waving the green flag and hearing the cars fly by as they compete for the 2016 Sprint Cup Series championship.
H: This year we made history with Daniel Suarez as the first Latino champion ever in NASCAR, what do you think that means to the sport and to Latinos?
WV: It's empowering, it's aspirational. I think a lot of kids should look at that as an example and think that they can also achieve that. It's beautiful to see that people can climb up and become anything. I love it. It's a fantastic thing we have it as an example.
H: You were very involved with politics, what positive advice can you give to Latinos in these difficult times?
WV: Latinos in general, whether your Mexican, Cuban Guatemalan, Honduran, Ecuadorian, doesn't matter where you're from, today in America it's the time we have to be the most united. We not only have to involved, we have to be proactive. We have to be a force, we have to be a movement. It's important to never forget that's what we need at this moment. We need to feel like we're not alone, we need to feel like we're listened to. We have to go out there and we have to do the work because it's important that our children feel like they're supported in their concerns and their feelings.
H: Having achieved so much success, what advice can you offer?
WV: I just keep working. As long as I get up in the morning and go to work and if that brings inspiration to someone that's fantastic. If I can inspire people to feel like they can also do it then I did my part.
H: What's next for you?
WV: Now I'm in NCIS as first Latino to lead the show, which is exciting, with Mark Harmon who's an amazing guy. I got a couple of movies coming out in 2017 and a couple of television shows that I'm developing and producing and some of them are already greenlit. There are many great things ahead.
THIS ARTICLE IS WRITTEN BY