HOMBRE Father's Day Gift Guide: FRAGRANCE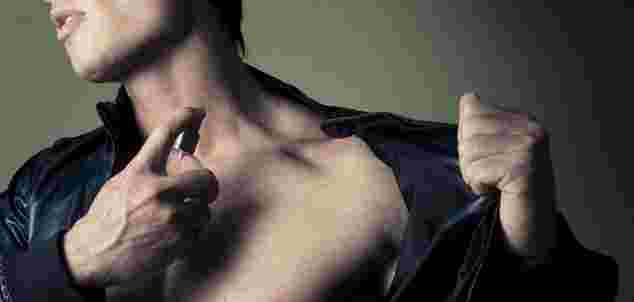 As we know, one of the most popular gifts for men is fragrance. And here we bring you some of our favorite selections for Father's Day. Before making the decision take some time to analyze the Dad in your life. Consider his interests, his needs, and his preferences. Does he need something for day, for night, sporty, soft, strong? If you're looking to give him something new, take a look at his cabinet for clues. The selections below will be a welcome complement to his already existing grooming set.
THE ARTISAN COLLECTION
The John Varvatos Artisan fragrances help celebrate the Dads in your life. Reflecting the authenticity of an effortlessly-sleek gentleman, every consideration was given to creating statement scents that stand the test of time.
John Varvatos Artisan
John Varvatos Artisan offers the invigorating, untouched smell of nature. Fresh and intriguing, it conveys the freedom of a long summer weekend; the experience of the great outdoors in its purest, simplest form.
Top: Sicilian Clementines mix with juicy Tangelo fruit from Florida; Mexican winter Mandarin Oranges; Wild Thyme, Marjoram from Spain; Greek Lavandin.
Heart: North African Orange Tree Blossoms and Indian Murraya; trio of ginger extracts: fresh cut Ginger Roots from China, Nigerian Ginger, and Purple Ginger.
Base: Kephalis and Georgywood; ambery Belambre; musky Serenolide.
John Varvatos Artisan Acqua
The fragrance represents a different sensibility to suit the wearer's attitude, mood or circumstance. Artisan Acqua embodies the panache and leisure of the Mediterranean man who, without over thinking, achieves high style and an effortless nonchalance.
Top: The fragrance opens with a citrus cocktail of Tangelo, Mandarin, and Paradisamide. Galbanum, Lentisque, and Angelica Root bring a fresh and green harmony to the opening notes of the scent
Heart: Herbal spicy accents of Clary Sage, Lavender, Coriander, Toscanol, and Basil compliment the notes of Geranium, Palmarosa, Jasmine Sambac resulting in a sensual masculine floralcy.
Base: A woody base of Moss, Patchouli and Fir Balsam lingers, bringing a refined and artisanal touch to the base notes of the fragrance
John Varvatos Artisan Blu
John Varvatos Artisan Blu takes the heritage and artistry of the John Varvatos collection deep into the Mediterranean Sea, combining a revitalizing blend of citrus and fresh herbs with woody accents for a refreshing crisp aroma.
Top: The fragrance opens with a mix of citrus and earthy notes such as Bergamot, Bitter Orange, and Fresh Lavender as well as fresh notes of Chayote and Basil
Heart: Masculine yet sensual herbal accents of Palmarosa and French Clary Sage compliment the notes of Egyptian Geranium, Florentine Iris, and Orange Blossom Absolute
Base: A woody base of Patchouli, Cedarwood, Parasol Pine, Tamarisk, and Pistachio Tree Resin lingers, bringing a refined and artisanal touch to the base notes of the fragrance
Each Artisan Fragrance is available for purchase at www.johnvarvatos.com, Macy's and Bloomingdales
$89 (4.2 fl oz).
UOMO Salvatore Ferragamo
A brand new fragrance for men who want to immerse themselves in an Italian lifestyle, heritage, and innovation. What does the Italian way of life represent? For the Ferragamo man, it is an attitude, a state of being, a way of approaching life that involves always chasing the best – with irony and optimism, and an eye for style and beauty.
UOMO Salvatore Ferragamo is a charismatic oriental woody creation that leaves a lasting impression, just like the man who wears it. An elegant embodiment of masculinity where vibrant woody notes interplay with invigorating gourmand notes of pure seduction. A fresh and cool opening, infused with an irreverent sense of charm using unexpected ingredients of Black Pepper, Cardamom and Bergamot. The heart of the fragrance is built around an iconic and classically Italian ingredient, the Tiramisu. The combination of Orange Blossom and Ambrox, perfectly represents the duality of Italian men: strong, confident and roguish, yet seductive and sweet. Cashmere Wood and Sandalwood seal the fragrance with a touch of Tonka Bean, leaving an indelible mark with enormous long lasting qualities
Available at www.salvatoreferragamo.com
3.4 oz. Eau de Toilette Spray $89.00
1.7 oz. Eau de Toilette Spray $69.00
Azzaro Chrome Pure – Clean, Pure, Refined… A fragrance that celebrates the modern day DAD, inspired by pure happiness and simple pleasures that create unbreakable bonds.
1.7 oz EDT $65 / 3.4 oz EDT $85 – Available at department at stores nationwide (Spring 2017). More info. on Azzaro.com
Azzaro WANTED – Bold, Powerful, Irresistible… A fragrance for the confident thrill-seeking DAD that lives life to the fullest.
Available exclusively at www.azzaro.com and Macys.com and Macy's stores nationwide
1.7 oz EDT $65 / 3.4 oz EDT $85.
CARON Paris is the second oldest perfume house in the world and the creator of Pour un Homme, one of the most classic male fragrances. Created in 1934 and continues to be passed down from generation to generation. This year, CARON Paris introduced Pour Un Homme Sport into the U.S. market. Pour Un Homme Sport is a modern interpretation of the classic scent, made for the new CARON Paris man.
Available at www.parfumscaron.com
$125. 2.5 FL OZ

For the first time, Waft is introducing the ability to craft custom commissioned colognes made by the world's top perfumers, all online. Not only is each bottle personalized in accordance with Dad's preferences, but it is also named after him.
Here is how it works:
1.      You gift Dad/Hubby/Brother the experience of commissioning her own custom bottle of the absolute highest quality cologne
2.      He visits Waft's website, where he answers a series of questions about his sensory preferences
3.      He names the bottle
4.      He is sent three personalized bottles (one main and two accessory scents), designed to be layered in accordance with his moods
Fragrance.com has you covered with over 17,000 SKUS of designer-name brands and unbeatable pricing.
Below, find some of our favorite colognes and gift sets, but feel free to check out Fragrance.com for an endless selection.
L' Homme Yves Saint Laurent: infused with the force of attraction of a man with style and sensuality, this fresh, woody fragrance is effervescent with bright, sparkling notes of bergamot, ginger and vetiver. A fragrance of contrasts, it is a unique combination of luxury, art and modernity that exudes a timeless elegance. Includes Eau De Toilette Spray and All Over Shower Gel. $77.99 Fragrance.com
Paco Rabanne Invictus Eau De Toilette Spray: Latin for "unconquered," Invictus is the fragrance of a champion. Inspired by sporting and the thrill of competition, this aquatic, woody fragrance blends the excitement of sport with dreamlike elements that celebrate victory and power. A truly magnetic scent, it embodies masculine strength.
$77.99 Fragrance.com
Christian Dior Eau Sauvage Eau De Toilette Spray: Lucid and willful, Eau Sauvage is the fragrance of the cult of elegance, refinement and good humor. With the zest of citrus fruits for freshness, an invigorating bouquet of herbs, a hint of jasmine and vetiver for the sensual touch and oakmoss to conquer and seduce, it will remain a fresh, discreet classic. $97.99 Fragrance.com.
CLEAN Black Leather
A spicy and smoky musk for the sophisticated edgy man who exudes confidence. It opens with a fresh spiciness from bergamot and black peppercorn. A signature heart of juniper, spearmint leaf, violet lead and black orchid give the fragrance an elegant and sophisticated edge. Musk, black leather and amber envelop the senses, leaving a smoky, confident trail.
Top Notes: Ozonic Marine, Bergamont, Black Peppercorn
Middle Notes: Juniper, Spearmint Leaf, Black Orchid
Base Notes: Musk, Black Leather, Amber

CLEAN White Vetiver
A clean, ethereal vetiver with a warm woody smoked aroma. It contains fresh harvested vetiver roots enhanced by the savory sensuality of rich earth.
Perfect for the good natured relaxed gentleman who appreciates experiences and adventure.
Top Notes: Sicilian Bergamot Zest, Blue Juniper Berries, Provence Bigarade
Middle Notes: White Vetiver, Cotton Wood, Forest Moss, Amberwood
Base Notes: Creamy Orris, Black Musk, Tonka Beans, Sandalwood
$84.  3.4FL OZ
Bourbon Amber Cologne: The Art of Shaving Bourbon Amber Cologne Intense is inspired by cask-aged bourbon, distilled to its essence. A spirit inspired scent blending a rich, woody base with a warm, vanilla heart. Laced with herbal undertones, our Bourbon Amber Cologne Intense recalls the grand heritage of our tonsorial, gentleman's lounge tradition. Signature bottle design inspired by our Nickel-Engraved Razor. Featuring extra-heavy glass and a magnetized cap. Available at The Art of Shaving Stores and theartofshaving.com
$100 (100mL)
THIS ARTICLE IS WRITTEN BY