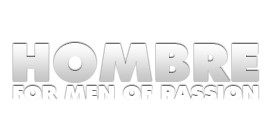 At least one day a year dad deserves to be pampered. But it should be way more than only on Father's Day. Give him the tools to stay looking fresh and smooth all year long with these grooming essentials.
Keep it. Gift it. A few everyday essentials from LAB SERIES Skincare for Men for great-looking skin are always in style.
LAB SERIES MAX LS Deluxe Set – $120.
Multi-faceted anti-aging—featuring our LS Power V Technology
Daily Renewing Cleanser
MAX LS Instant Eye Lift
MAX LS Power V Lifting Serum Deluxe Sample
Power Wash
Cooling Shave Cream
3-in-1 Post Shave
Rescue Squad Daily Anti-Aging Set – $60.00
A daily anti-aging ritual. Cleanse, repair and protect.
Future Rescue Repair Serum<
Multi-Action Face Wash
Daily Moisture Defense Lotion SPF 15
Shave Smart. Stay Cool Set – $45.
Make shaving a pleasure—a smooth operation from start to finish.
Power Wash
Cooling Shave Cream
3-in-1 Post Shave
Everywhere Essentials Travel Set – $35.
Deluxe travel sizes—help maintain great-looking skin away from home.
Multi-Action Face Wash
Cooling Shave Cream
AGE RESCUE+ Face Lotion
PRO LS Lip Tech Lip Balm
For more information on LAB Series visit www.labseries.com
WAHL
Whether dad sports a clean shave, full beard, man bun or crew cut, he's got a grooming routine that works best for him. Just in time for Father's Day, men's Wahl has introduced a new trimmer, clipper and shaver, each designed to meet dad's unique lifestyle or personality.
Detailed Dad
From the height of his lawn, to the length of his beard, detail-oriented dads will appreciate the versatility a precision of the Wahl Lithium Ion Multigroom. This new and improved facial hair trimmer now features four heads to accommodate 13 cutting lengths – it's an all-in-one arsenal for trimming, shaving and detailing. Lithium Ion technology delivers a 3 ½ hour runtime and one minute quick charge, so dad has the time he needs to perfect his look. – $39.99.
In-Demand Dad
The gym, meetings, family trips, golf with the guys — for some dads, their list of commitments goes on and on. Looking your best with a busy schedule can be challenging, but dads with the new Wahl LifeProof Shaver will have it a little easier. This shaver is virtually indestructible with a sporty yellow shock-proof housing — and its waterproof — making it perfect for dads with an active lifestyle. You can just throw it in a gym bag, brief case or glove compartment. Powered by the most advanced Lithium Ion Technology, the shaver has a 90-minute run time, a five minute quick charge and a one hour full charge making it both reliable and ready to go whenever needed. – $79.99.
Wahl grooming products are available at online retailers such as Amazon as well as select retailers nationwide and at www.wahl.com
THE ART OF SHAVING
Dads have finally been given the chance to keep up with the trend of men's grooming and fashion which means that this Father's Day you should gift him something from The Art of Shaving that will keep him looking cool.


OUD Collection: The Art of Shaving is bringing the dark, rich aroma of Oud essence to the grooming routine with a new collection products. This collection uses a distinct proprietary blend inspired by the brand's Oud Suede Cologne Intense that conjures distinct aromas of rich and fragrant Middle Eastern traditions. The Art of Shaving's most exclusive fragrance, has been spread across the four elements to men to continue elevating their grooming routine. The new collection includes, Oud Suede Fragrance (100ml/30ml), Oud Suede Pre-Shave Oil, Oud Suede Shave Cream, Oud Suede After-shave Balm.
Art of Shaving Barber Spa is a unique concept that combines traditional barber services with aromatherapy skin treatments, all of which are performed by our expertly trained Master Barbers in the luxurious surroundings of our shops. This fresh design direction is marked with traditional wood paneling, tufted leather and more contemporary influences, giving it the unmistaken feel of a true gentleman's club. Master Barbers are expertly trained to provide a range of services using The Art of Shaving products and pure essential oils to leave clients well-groomed and relaxed. Traditional barber services including the brand's signature Royal Shave, traditional shave, haircut, head shave, beard or goatee trim, will be available along with services exclusive to the location: the Royal Manicure, Royal Pedicure, traditional manicure and pedicure, and a range of bundle packages.
The Art of Shaving has over 70 retail stores across the country – more than half of which contain full-service Barber Spas. Services range from $55-$90.
The 4 Elements of The Perfect Shave Full Size Kit: Combines high quality products, handcrafted accessories and expert shaving technique to provide optimal shaving results while helping against ingrown hairs, razor burn, and nicks & cuts. The Full Size Kit offers Pre-Shave Oil (2 fl. oz), Shaving Cream (5.0 oz), After-Shave Balm (3.3 fl. oz), and a handcrafted Badger Shaving Brush and comes in the following signature scents, Lavender, Lemon, Ocean Kelp, Sandalwood and Unscented. Full Size Kit – $120.
The Art of Shaving Razor, Brush and Shaving Stand Sets: The Art of Shaving is known for their shaving sets and products that are made with top quality materials and craftsmanship for longevity and quality. Sets are customizable and come with exclusively designed razors, stands and brushes—all sold separately ($150-$800+). The Art of Shaving Razors are made to fit Gillette Mach and Fusion blades which are available in store, by replenishment or anywhere razor blades are sold. Add a touch of classic elegance to any countertop or shower this Father's Day with one of the many razor sets from The Art of Shavin
All Art of Shaving products available at The Art of Shaving Stores and www.theartofshaving.com
Gaffer&Child has you covered this Father's Day with their line of raw vegan skincare products. The Gaffer&Child product line includes an exfoliator, facial cleanser, face serum, pomade and shaving butter. Perfect for dad, the shaving butter is an alternative to shaving creams which can contain Triethanolamine, a chemical linked to hormone disruption and can increase skin irritation.
The eco-friendly alternative to the played out gifts of years past, Gaffer&Child is a one stop shop for gifting dad.
Gaffer&Child products range from $26-34 and can be purchased online on Amazon Prime and  www.afferandchild.com.
VAN DER HAGEN
Van Der Hagen's Luxury Badger Shave set allows men to receive that one of a kind shave achieved at the barber shop right in their own home.! Let the patriarch in your life get spoiled.
Luxury Badger Shave Set, $39.99
Badger shaving brush is soft on your skin
Use the hypoallergenic shave soap to lather up, resulting in a smooth shave without skin irritation or razor bumps
>Acrylic stand is designed to hold both shaving brush and razor for easy storage
The Van Der Hagen Luxury Badger Shave Set is available at Bed Bath & Beyond, Whole Foods, Target, Walgreens, Walmart, Duane Reade, Stop & Shop, Rite Aid and www.vanderhagen.com
BRISK
The man who puts everyone else first is allowed to let himself go a little… But an unkempt, matted beard is never a good look, and dad deserves better.
Help dad step up his game and project a more confident, put-together look with:

BRISK Beard Oils are fast-absorbing, non-greasy, and designed to tame even the grizzliest of beards. They help to hydrate while soothing and smoothing the skin underneath. The ultra-light formulas feature a combination of nourishing almond, avocado, argan and jojoba natural oils, as well as essential oils and Vitamin E
BRISK Beard Shampoo, is a sulfate-free cleanser, infused with tea tree and cedarwood essential oils as well as Vitamin E to leave even the gnarliest beards clean, soft, and manageable, while imparting a light, pleasant scent.
Headliner Clipper + Trimmer Kit($110.00) – This powerful, 27-piece combo kit makes at-home grooming easy – this clipper is perfect for all-around cutting and styling, while the trimmer is great for trimming necklines or facial hair
EasyTrim 2($40.00) – Treat dad to the best in trimmer versatility – this four-in-one gift has three blade options (T-blade, Square Blade and Precision Blade) for at-home, personal grooming
RAZR Pro Lather Machine($294.40) – With a quick 15-minute heat up, this machine creates a hot, thick lather to soften the toughest beards for easy, close shaving
BEAUTY KIND
If you're still not sure what to get Dad this Father's Day then how about a gift that gives back to charity and gets him two new products to add to his grooming arsenal.
Here's how to get all three gifts:
Gifts 1-2#: With all purchases over $50 on BeautyKind, there's a GWP (gift with purchase), the Lab Series Ab Rescue Body Sculpting Gel which tightens, firms, and smoothes the appearance of the mid-section with Caffeine, Creatine, and Soya Protein while also creating a cooling, toning sensation.
Gift #3: Every day at BeautyKind, 5% of your total purchase will be donated to the charity of your choice. There's thousands of local and regional organizations to choose from.