HOMBRE Father's Day Gift Guide: SPIRITS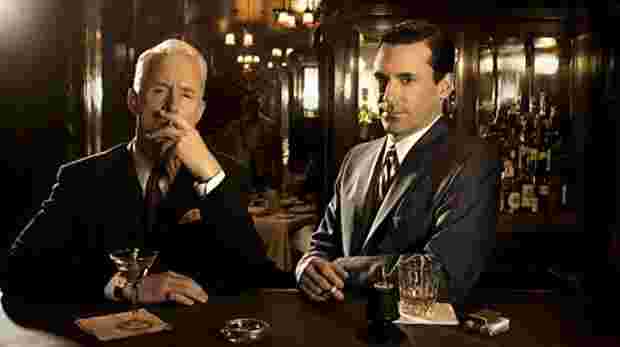 It's time to celebrate that most important DAD in your life, and what better way to do it than with the selection of spirits below. Whisky, tequila, bourbon, mezcal…these are some of the manly drinks that kick any celebration up a notch. Whatever your budget – or his taste – we have something for you…and him.
Hennessy VSOP Privilege
Inspired by a cognac created in 1817 in response to a request from the future king of England, George IV, Hennessy V.S.O.P Privilège has built its reputation across nearly 2 centuries. Today Hennessy V.S.O.P Privilège has become established as the world's favorite VSOP Cognac, and is recognised for its harmonious and well-structured blend. If it's good enough for the King of England, it's good enough for the king in your life.
$59.99
Father's Day Hennessy Cocktail
Sage Advice
· 2 oz Hennessy VSOP Privilege
· 1 bar spoon Yellow Chartreuse
· 1 bar spoon Honey Syrup (1:1)
· 3 dashes Peychaud Bitters
· 7 sage leaves
· Garnish: Sage Leaf
· Glass: Rocks
Method: Add the sage leaves to the bottom of a mixing glass, press them with a muddler, add all other ingredients with ice and stir to chill, strain into a rocks glass and garnish with a sage leaf.
BOURBON/ WHISKEY/ WHISKY/ SCOTCH
Johnnie Walker Blue Label 
The ultimate luxury and rare Scotch whisky blend with a smooth taste and custom engraving available.
Johnnie Walker Blue Label sets the standard, a blend of the rarest malts from hand-selected casks across Scotland.
You can immortalize your father's most treasured life lessons and meaningful moments with a personalized, engraved bottle of Johnnie Walker Blue Label this Father's Day. You can order your customized engraved bottle online here for home delivery.
$225.

Jack Daniel's Barrel Proof  (PREMIUM)
The closest thing one can get to drilling into a barrel and drinking the whiskey straight. It's the interaction of the whiskey, the wood and the environment that creates barrel-to-barrel nuances, varied proof from 125 to 140, and brings out distinct flavor profiles that transcends ordinary and becomes Jack Daniel's Barrel Proof.
$65.
Jack Daniel's Gentleman Jack
Just like Jack Daniel's Tennessee Whiskey and Jack Daniel's Single Barrel, Gentleman Jack is charcoal mellowed before going into the barrel. Gentleman Jack, however, receives an additional "blessing" when it is charcoal mellowed again after reaching maturity giving it ultimate smoothness. Gentleman Jack is full-bodied with fruit and spices, and its finish is silky, warm, and pleasant. When you drink Gentleman Jack, do so with pride, for this is the whiskey a gentleman orders.
$29.99
Laphroaig 10 Year Old
This is the perfect Father's Day gift for the seasoned Scotch drinking dad. The best recognized of all Islay malts and Laphroaig's flagship expression, it delivers a unique measure of Islay peat smoke, tangy, salt-laden air and an echo of sweetness.
$49.99

Laphroaig Select Scotch Whisky is a blend that brings the world's favorite Laphroaig expressions together. The result is an exquisite new Laphroaig expression with an additional layer of complexity and depth. More approachable than the average Laphroaig, Select is the perfect introduction for aspiring Scotch drinkers.
$54.99
Daring, bold, adventurous Dad
Treat him to a bottle of the award-winning Speyburn Arranta Casks Single Malt Scotch Whisky, recently named one of the Top 100 Spirits of the Year by Wine Enthusiast. This U.S. only limited release is unique for its exclusive use of first fill American Oak ex-bourbon casks and draws its rich color and full-bodied flavor from the quality and character of the wood.
$40.
Classic, reliable, your go-to guy?
Like Dad, the Speyburn 10 Year Old Single Malt Scotch Whisky is the go-to choice.  Always reliable, and trustworthy (just like Dad), Speyburn 10 offers a classic Speyside experience with its medium-bodied, delicate and fruity character with that hint of peat Dad loves. Always a favorite, thanks to its consistent quality and outstanding reviews (93 points from the Wine Enthusiast) Speyburn 10 is easy-going and ready to be the single malt Dad loves year round.
$29.
For the Classic, Rye-Only Dad – Basil Hayden's Rye Whiskey 
Basil Hayden's Bourbon has always been proud of its trademark spicy finish, which comes from using twice as much rye as traditional bourbons. At an approachable 80 proof and featuring an even spicier flavor, this rye is perfect for the Dad who loves a whiskey that's both flavorful and east to sip.
$44.99

For the Dad Who Is A True Knob Creek Fan – Knob Creek 25th Anniversary Bourbon 
Dad isn't the only one who's celebrating – Knob Creek Bourbon turns 25 this year and is honoring this milestone with a special limited release that is the truest expression of Knob Creek's big, full flavor. As a single barrel, uncut and unfiltered offering, each bottle of Knob Creek 25th Anniversary Bourbon will feature nuanced flavors while staying true to the overall flavor profile.
$129.99

For the Dad Who Is a Bourbon Connoisseur – Booker's Batch 2017-02, "Blue Knights Batch"
Booker's "Blue Knights Batch" is the second release in the Booker's Bourbon 2017 Collection. Like all batches of Booker's Bourbon, it is bottled uncut at its natural proof, with signature notes of vanilla — just the way founding distiller Booker Noe preferred his whiskey. Booker's "Blue Knights Batch" is named in tribute to the many years of friendship that Booker Noe shared with the Blue Knights motorcycle club, an international brotherhood of active and retired law enforcement officers who share a passion for motorcycle riding and cruise together across the country.
$79.99

Angel's Envy is new kind of whiskey, made in the U.S. and finished in ruby port barrels made from French oak and imported directly from Portugal. A gold color Bourbon laced with reddish amber hues, nearly copper in tone with notes of subtle vanilla, raisins, maple syrup and toasted nuts. A taste of vanilla, ripe fruit, maple syrup, toast and bitter chocolate with a clean finish and lingering sweetness with a hint of Madeira that slowly fades.
It launched in 2011 and within 5 short years of it's inception, Bourbon lovers took note of Angel's Envy. It quickly became a favorite, now one of the top selling and highest rated small batch Bourbons in the world. Last year, that small batch Bourbon based out of Louisville, Kentucky expanded its doors, creating a 90,000 square foot state-of-the-art distillery.
$50.
MEZCAL
Just launched, Creyente Mezcal Joven, is a new entry to the fine spirits world. This is an unprecedented union of two 100% Espadín agave mezcals from two Oaxaca regions: the rich soils of Tlacolula and the wild, mountainous terrain of Yautepec. It was created by Pedro Mateo and Mijail Zarate, a pair of legendary mezcaleros with individual styles who worked together on this ultra-premium blend.
Available in select U.S. Markets
$49.99

TEQUILA
1800 Tequila Milenio – For the Luxury Tequila Connoisseur 
1800 Milenio is a super premium extra-aged tequila, finished in French Cognac barrels and also what we like to call, "tequila for the whisky drinker."  Milenio comes from 250 years of family traditions and eleven generations of Expert Tequileros and represents the best of avant-garde aging and distillation techniques. It's Premium extra-aged  Añejo  tequila, matured for forty months in American Oak barrels. Surprisingly balanced, soft and unique flavor with notes of vanilla, cinnamon and caramel.
$225.00
DELEÓN Platinum Tequila
DeLeón Platinum Tequila is a provocative Blanco with a rich, complex agave honey that is slow-fermented and twice-distilled.  Exquisite highland agaves are slowly roasted in traditional ovens for a subtle taste profile with a whisper of sweet agave, citrus, warm spice and smooth vanilla on the finish.
$60.
DON JULIO 1942
Aged for a minimum of two and a half years in American white-oak barrels, Don Julio 1942 pays tribute to the year that Don Julio González began his tequila-making journey. Distinguished and refined, this special Añejo is produced in small batches and reflects Don Julio González's life-long passion for making the highest quality tequila. Its sweet and complex aroma complements an equally intriguing range of flavors including hints of warm oak, pepper and cinnamon. Extraordinarily smooth, with astonishing depth, it is best enjoyed neat in a snifter.
$125.
www.donjulio.com
Special Edition Rolling Stones Jose Cuervo Especial – For the Rockstar Dad
For your rockstar dad – in the front row of the concert and front of bar in the nightclub – there is the Cuervo family's blue agave recipe bottled at  81 proof. The bottle are the portal into rock 'n' roll history; your chance to party like The Stones and the gaggle of celebrities and fans in their wake.
The bottle was created to celebrate the pivotal role Jose Cuervo played in fueling The Rolling Stones' notorious 1972 North American tour, which was dubbed the 'Tequila Sunrise Tour.
$19.
VODKA
ABSOLUT ELYX Luxury Vodka – and Charity 
Absolut's new luxury vodka, Elyx is known as the best tasting vodka on the market (we can attest to this after a blind taste test among the upper echelon brands available). On its own it makes for a perfect gift for any spirit connoisseur on your list. We like the brand because in addition to the pleasure it brings your taste buds, it's also concerned about making a difference in the world communities that need it the most. The brand has joined non-profit Water For People in an effort provide access to safe water in developing countries in one of the best charitable initiatives we've seen.
$120.
WINES
A bottle of Cabernet Sauvignon from the vaunted vineyards of Napa Valley, and the latest vintages from the Michael Mondavi Family Estate showcase just how tremendous the wines from this grape can be, and would be a perfect gift for Dad
High above the town of St. Helena sit the vineyards that bore fruit for the 2014 Emblem Napa Valley Cabernet Sauvignon. Their stunning hillside site gives the vines more sun exposure, and consequently, more supple and soft berries. 18 months in French oak supplies Emblem with a warm vanilla nose and velvet-laced mouthfeel—this is a wine meant to be enjoyed with burgers on the grill or pot roast in the oven.
$38.99
The sleek, refined power of 2013 Animo Napa Valley Cabernet Sauvignon (SRP $85) is immediately evident from the bottle's streamlined label. The wine inside—sourced from the family's hilly Atlas Peak vineyard—is equally suave once the cork is popped, with lithe aromas of blackberry, pecan, and cacao nibs out of the gate. Animo's unctuous nose belies its palpable minerality and well-structured tannins, making this wine a natural pairing with lamb chops, slightly soft cheeses, and rich sauces.
$85.00
ACCESSORIES
KingsBottle: Wine and Beverage Coolers
Traditionally, there have been wine connoisseurs and beer connoisseurs, which means two different storage temperatures. KingsBottle is proud to break this tradition with their innovative dual temperature wine and beverage coolers. Now you can enjoy an icy cold beer or a gently chilled bottle of wine all from the same unit.
So whether dad is a wine, beer or soda drinker, KingsBottle has the right beverage cooler.  Load-bearing, strong and non-warping hard wood designer shelves optimized for maximum bottle capacity and designed with standard Bordeaux, Pinot Noir, Riesling, and Champagne/Sparkling Wine bottles in mind
$4,495.
The Perfect Drink
If dad fancies himself the ultimate bartender, this is the toy he needs. With 400+ cocktails the app is a step-by-step guide for recipe perfection.  It automatically adjusts the other ingredient amounts. Dad can scale the size to pitchers for large groups, or just a single drink for a quiet night at home.
Perfect Drink Interactive Recipe App and Smart Scale, comes with a shaker and device stand. Perfect Drink is compatible with Apple devices with iOS 6.0 and higher, and Android devices with OS 4.3 or higher. Available in two versions, ranging from $49.99 to $99.99, at major national retailers including Best Buy, Amazon and www.Makeitperfectly.com
Stanley Adventure Happy Hour System
Cocktails on the go. This all-encompassing cocktail shaker set features a removable reamer to juice and strain directly into the jigger cap, rocks glasses, or shaker. Perfect for the outdoors loving dad.
$50.
Denmark 6-pc. Whiskey Glass Set
Perfect for serving dad's favorite spirits, this classically cut whiskey glass set lets him entertain in style.
6-piece set includes: four 7-ounce glasses, 32-ounce decanter and 15×10″ tray
$50.
THIS ARTICLE IS WRITTEN BY