HOMBRE Gift Guide: Fragrance & Grooming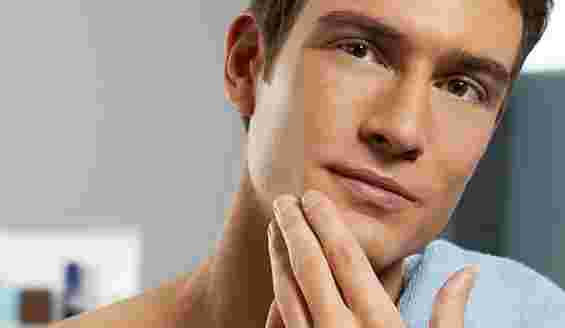 One of the most popular Christmas gifts is always fragrance. Here are still some of our favorites. Of course if you're looking for an alternative or the perfect complement check out our grooming list.
FRAGRANCE
John Varvatos Artisan Pure

Artisan Pure complements the beautiful collection of handcrafted and distinctly packaged Artisan fragrances. With its clean, bright and almond hue color scheme, the Artisan Pure bottle captures the light, natural and laid-back vibe by which the fragrance was inspired. Sandblasted for a clean, frosted look, the iconic flask bottle is wrapped in durable hand-woven rattan stem. The cap and foot of the bottle is inspired by natural driftwood adding a touch of rugged luxury to the overall design.
John Varvatos Artisan Pure, Eau de Toilette (4.2 fl. oz./125ml) $89 
John Varvatos Artisan Pure, Eau de Toilette (2.5 fl. oz./75ml) $69
UOMO Salvatore Ferragamo
UOMO Salvatore Ferragamo is a charismatic oriental woody creation that leaves a lasting impression, just like the man who wears it. An elegant embodiment of masculinity where vibrant woody notes interplay with invigorating gourmand notes of pure seduction. A fresh and cool opening, infused with an irreverent sense of charm using unexpected ingredients of Black Pepper, Cardamom and Bergamot. The heart of the fragrance is built around an iconic and classically Italian ingredient, the Tiramisu. The combination of Orange Blossom and Ambrox, perfectly represents the duality of Italian men: strong, confident and roguish, yet seductive and sweet. Cashmere Wood and Sandalwood seal the fragrance with a touch of Tonka Bean, leaving an indelible mark with enormous long lasting qualities
Available at www.salvatoreferragamo.com
3.4 oz. Eau de Toilette Spray $89.00
1.7 oz. Eau de Toilette Spray $69.00
Azzaro Chrome Pure – Clean, Pure, Refined… A fragrance that celebrates the modern day man, inspired by pure happiness and simple pleasures that create unbreakable bonds.
1.7 oz EDT $65 / 3.4 oz EDT $85 – Available at department at stores nationwide. More info. on Azzaro.com
Azzaro WANTED – Bold, Powerful, Irresistible… A fragrance for the confident thrill-seeking hombre that lives life to the fullest.
Available exclusively at www.azzaro.com and Macys.com and Macy's stores nationwide
1.7 oz EDT $65 / 3.4 oz EDT $85.

For the first time, Waft is introducing the ability to craft custom commissioned colognes made by the world's top perfumers, all online. Not only is each bottle personalized in accordance with his preferences, but it is also named after him.
Here is how it works:
1.      You gift the experience of commissioning his own custom bottle of the absolute highest quality cologne
2.      He visits Waft's website, where he answers a series of questions about his sensory preferences
3.      He names the bottle
4.      He is sent three personalized bottles (one main and two accessory scents), designed to be layered in accordance with his moods
Fragrance.com has you covered with over 17,000 SKUS of designer-name brands and unbeatable pricing.
Below, find some of our favorite colognes and gift sets, but feel free to check out Fragrance.com for an endless selection.
L' Homme Yves Saint Laurent: infused with the force of attraction of a man with style and sensuality, this fresh, woody fragrance is effervescent with bright, sparkling notes of bergamot, ginger and vetiver. A fragrance of contrasts, it is a unique combination of luxury, art and modernity that exudes a timeless elegance. Includes Eau De Toilette Spray and All Over Shower Gel. $77.99 Fragrance.com
Paco Rabanne Invictus Eau De Toilette Spray: Latin for "unconquered," Invictus is the fragrance of a champion. Inspired by sporting and the thrill of competition, this aquatic, woody fragrance blends the excitement of sport with dreamlike elements that celebrate victory and power. A truly magnetic scent, it embodies masculine strength.
$77.99 Fragrance.com
Christian Dior Eau Sauvage Eau De Toilette Spray: Lucid and willful, Eau Sauvage is the fragrance of the cult of elegance, refinement and good humor. With the zest of citrus fruits for freshness, an invigorating bouquet of herbs, a hint of jasmine and vetiver for the sensual touch and oakmoss to conquer and seduce, it will remain a fresh, discreet classic. $97.99 Fragrance.com.
Bourbon Amber Cologne: The Art of Shaving Bourbon Amber Cologne Intense is inspired by cask-aged bourbon, distilled to its essence. A spirit inspired scent blending a rich, woody base with a warm, vanilla heart. Laced with herbal undertones, our Bourbon Amber Cologne Intense recalls the grand heritage of our tonsorial, gentleman's lounge tradition. Signature bottle design inspired by our Nickel-Engraved Razor. Featuring extra-heavy glass and a magnetized cap. Available at The Art of Shaving Stores and theartofshaving.com
$100 (100mL)
GROOMING
Keep it. Gift it. A few everyday essentials from LAB SERIES Skincare for Men for great-looking skin are always in style.
LAB SERIES MAX LS Deluxe Set – $120.
Multi-faceted anti-aging—featuring our LS Power V Technology
Daily Renewing Cleanser
MAX LS Instant Eye Lift
MAX LS Power V Lifting Serum Deluxe Sample
Power Wash
Cooling Shave Cream
3-in-1 Post Shave
Rescue Squad Daily Anti-Aging Set – $60.00
A daily anti-aging ritual. Cleanse, repair and protect.
Future Rescue Repair Serum<
Multi-Action Face Wash
Daily Moisture Defense Lotion SPF 15
Shave Smart. Stay Cool Set – $45.
Make shaving a pleasure—a smooth operation from start to finish.
Power Wash
Cooling Shave Cream
3-in-1 Post Shave
Everywhere Essentials Travel Set – $35.
Deluxe travel sizes—help maintain great-looking skin away from home.
Multi-Action Face Wash
Cooling Shave Cream
AGE RESCUE+ Face Lotion
PRO LS Lip Tech Lip Balm
For more information on LAB Series visit www.labseries.com
Art of Shaving Barber Spa is a unique concept that combines traditional barber services with aromatherapy skin treatments, all of which are performed by our expertly trained Master Barbers in the luxurious surroundings of our shops. This fresh design direction is marked with traditional wood paneling, tufted leather and more contemporary influences, giving it the unmistaken feel of a true gentleman's club. Master Barbers are expertly trained to provide a range of services using The Art of Shaving products and pure essential oils to leave clients well-groomed and relaxed. Traditional barber services including the brand's signature Royal Shave, traditional shave, haircut, head shave, beard or goatee trim, will be available along with services exclusive to the location: the Royal Manicure, Royal Pedicure, traditional manicure and pedicure, and a range of bundle packages.
The Art of Shaving has over 70 retail stores across the country – more than half of which contain full-service Barber Spas. Services range from $55-$90.
The 4 Elements of The Perfect Shave Full Size Kit: Combines high quality products, handcrafted accessories and expert shaving technique to provide optimal shaving results while helping against ingrown hairs, razor burn, and nicks & cuts. The Full Size Kit offers Pre-Shave Oil (2 fl. oz), Shaving Cream (5.0 oz), After-Shave Balm (3.3 fl. oz), and a handcrafted Badger Shaving Brush and comes in the following signature scents, Lavender, Lemon, Ocean Kelp, Sandalwood and Unscented. Full Size Kit – $120.
The Art of Shaving Razor, Brush and Shaving Stand Sets: The Art of Shaving is known for their shaving sets and products that are made with top quality materials and craftsmanship for longevity and quality. Sets are customizable and come with exclusively designed razors, stands and brushes—all sold separately ($150-$800+). The Art of Shaving Razors are made to fit Gillette Mach and Fusion blades which are available in store, by replenishment or anywhere razor blades are sold. Add a touch of classic elegance to any countertop or shower this Father's Day with one of the many razor sets from The Art of Shaving.
All Art of Shaving products available at The Art of Shaving Stores and www.theartofshaving.com
EasyTrim 2($40.00) – The best in trimmer versatility – this four-in-one gift has three blade options (T-blade, Square Blade and Precision Blade) for at-home, personal grooming
RAZR Pro Lather Machine($294.40) – With a quick 15-minute heat up, this machine creates a hot, thick lather to soften the toughest beards for easy, close shaving
THIS ARTICLE IS WRITTEN BY