International Scotch Day With Laphroaig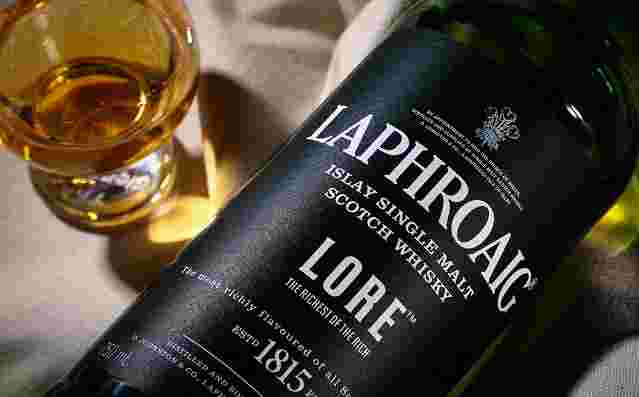 Celebrate International Scotch Day (February 8th) with some of the best: Laphroaig 10 Year Old and Laphroaig Lore. Whether neat, on the rocks, or in a specialty cocktail, you can't go wrong.
For Sipping & Cocktails: Laphroaig 10 Year Old (SRP: $49.99)
Laphroaig 10 Year Old is the best recognized of all Islay malts and is Laphroaig's flagship expression, making it a great "intro" to the Laphroaig portfolio. Laphroaig 10 Year Old's unmatched quality and superior taste of traditional Islay peat smoke and salty undertones are characteristic of all Laphroaig single malts, which has made it a perennial favorite of critics and aficionados all over the world.
For Those Who Like Their Spirits Strong: Laphroaig Lore (SRP: $149.99)
As its name suggests, Laphroaig Lore was created by distillery manager, John Campbell, to honor the passing of knowledge, skill and tradition from generation to generation of Laphroaig distillery managers and custodians. Rich and deep with distinctive smoke, peat and seaside minerality, the expression is unmistakably Laphroaig and the richest of all Laphroaig expressions.
Recipe:
Laphroaig Globe Trotter
Ingredients:
1 1/2 parts Laphroaig® 10 Year Old Scotch Whisky
1/2 part pineapple rum
3/4 part lime juice
3/4 part simple syrup
Barspoon pomegranate molasses
Method: Combine all ingredients into a cocktail shaker. Shake and strain into a rocks glass over fresh ice. Garnish with a lime wheel.
THIS ARTICLE IS WRITTEN BY