Island Outpost Launches Bob Marley-inspired Tour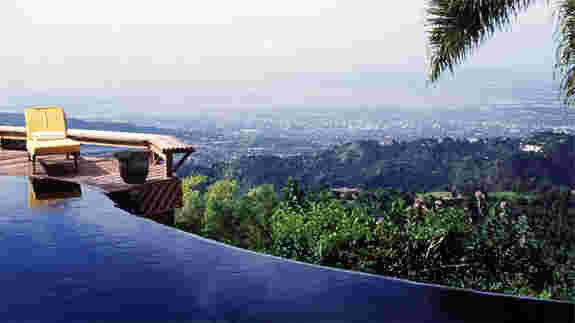 To mark the 30th anniversary of Bob Marley and the Wailer's multi-platinum record, Legend, Chris Blackwell's  Island Outpost has launched the "Root of Roots" tour – an opportunity to walk in the footsteps of Bob Marley and travel through the evolution of Jamaican music.

The tour is one of many offered by Inside Outpost, Island Outpost's new experience service that grants guests privileged access to Jamaica's culture. The excursions are led by local "ambassadors" – tour guides with special areas of expertise – and notable "icons" – Jamaican personalities that include prominent figures from Island Records, Blackwell's record label that introduced Bob Marley to international audiences.
"Root of Roots" tour locations include:
·         Trench Town Culture Yard: Bob Marley's hometown and the birthplace of Reggae
·        Institute of Jamaica: Offering a historical music tour ranging from music from the first Jamaicans, the Taino Indians, to present day dance hall musicians
·        Treasure Isle Studio: One of Kingston's oldest recording studios
·        Spiritual Redemption House: Site where Bob Marley was baptized
·        Bob Marley Museum: His former home turned museum features the bullet holes left untouched by his attempted assassination; also on display is his familiar denim stage shirt as well as his gold and platinum records
Where to Stay: Strawberry Hill, located 50 minutes north of Kingston in the Blue Mountains
Rates start at $345 per night. The tour is fully customizable and the cost of the tour varies based on the excursions included.
THIS ARTICLE IS WRITTEN BY