J CLASS: The Most Exclusive Boats Class in the World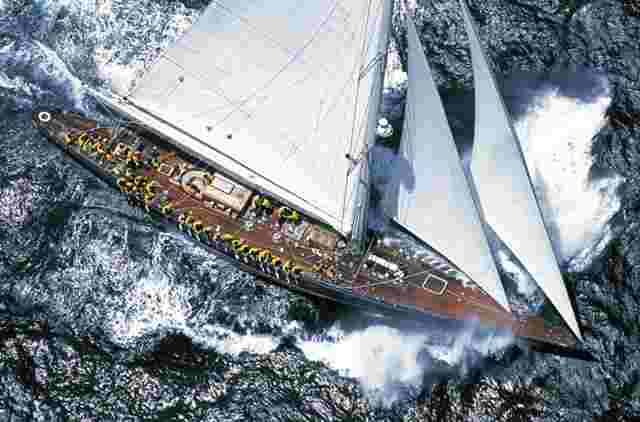 Have a fascination and passion for sailing? Take a look at J CLASS, an opulent coffee table book of the most exclusive yachts in the world from publishers Delius Klasing. Photographer, Franco Pace provides readers with beautiful images of today's seven active J Class yachts accompanied by historical facts from Wiel Verlinden, an expert who sailed 6 of the 7 yachts.
Nostalgia, fascination and the passion for sailing – since these J-class yachts were built in the thirties of the last century and have not lost any of their magic. A J-Class yacht is a single-masted racing sailboat, built to the specifications of Nathanael Hereshoff's Universal Rule, the class is considered the peak racers of the era when the Universal Rule determined eligibility in the America's Cup.
In this classic coffee table book Pace regathers seven of the still active yachts. The reader will learn about historical facts of the single classes, and also about future developments.
The following yachts are presented in unique photographs:
Endeavour – 1934 – restored between 1988 und 2011
Hanuman – rebuild based on ideas of Endeavour II 2009
Lionheart – based on Ranger, was completed in June 2010
Rainbow – 1934 – still in restoration
Ranger – 1937 – was build based on original drawings in 2004
Shamrock V – 1930 – restored between 2000 and 2001
Velsheda – 1933 –restored between 1997 and 2001
J Class
$ 129.99
£ 85.00
Bilingual book in German and English – Available at Amazon.com
160 pages, 73 colour photos, bilingual, Format 31 x 31.8 cm, hardcover with jacket in a slipcase, Delius Klasing
THIS ARTICLE IS WRITTEN BY