Jai Rodriguez – 'Positively Fearless' In Taking Charge of Health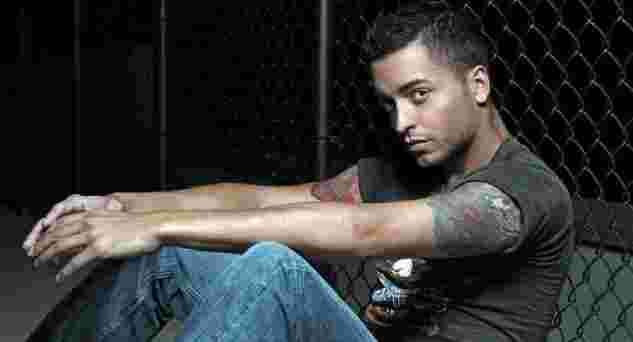 HIV continues to have a profound impact on the Latinx community, despite overall progress in reducing diagnoses in the U.S. and recent treatment advances. Gay and bisexual Latinx men are one of the few groups in the U.S. for whom annual HIV diagnoses are continuing to increase, according to a CDC report released earlier this year. Further, Latinx people living with HIV are twice as likely to report missing a dose of their medication in the last 48 hours – and even a few missed doses can lead to HIV medication resistance, which means treatment can fail as the virus changes and grows. If the current rates continue, one in four gay and bisexual Latinx men will be diagnosed with HIV in their lifetime (significantly higher than the one in 11 rate for gay and bisexual Caucasian men).
This is why Latino actor and musician Jai Rodriguez (best known for hosting the Emmy-winning reality show Queer Eye for the Straight Guy) is partnering with Positively Fearless. Together, they hope to educate and help empower Latinx gay and bisexual men to be "positively fearless" in taking charge of their health and overcoming the stigma that can keep them from getting tested for HIV, or seeking treatment after receiving a positive diagnosis.
Our following interview addresses some of the most commonly asked questions regarding the campaign, Rodriguez's  mission, as well as his point of view regarding the stigma associated to HIV diagnosis in the Latinx community.
HOMBRE: What is Positively Fearless?
Jai Rodriguez: Positively Fearless is a movement supporting the courageous people living with HIV who are getting on treatment and sticking to it, and helping empower those who may be scared to have a conversation with a physician about getting on treatment. What many don't understand is that Latinx people living with HIV are twice as likely to report missing a dose of their medication in the past 48 hours. This is a big issue because missing doses of HIV drugs can cause something known as HIV medication resistance. If your body becomes resistance to a certain medication, you could have fewer treatment options to manage HIV. One of the most important things you can do to reduce your risk for resistance is to stay 100 percent adherent – this means you need to take your medication as your doctor prescribes, at the same time every day.
H: Why did you decide to join the campaign Positively Fearless?
JR: My motivation for any kind of advocacy in the HIV space is always to honor the legacy of my aunt and cousin who died of AIDS in 1996. Two years after that, I got casted in RENT on Broadway playing and HIV positive character – I played Angel for five years. During that time, I got to work HIV advocacy groups including Broadway, Equity Fights and AIDS Walk. I've been an advocate for the HIV community for over 20 years, and now with the sudden spike of HIV diagnoses for gay and bisexual Latinx men, now I feel more than ever before because it's in important time for out gay and bisexual Latinos with any visibility to speak up about this growing prevalence of HIV in this community.
H: Why do you think gay and bisexual Latinx men don't get tested for HIV?
JR: I think the stigma around HIV itself is incredible, but it's even more prevalent in the Latinx community. We just come from a very religious culture, the words HIV and gay are not widely accepted, and there is such shame around being gay – and even more shame around having a positive diagnosis. What I want to say to people who are afraid of getting tested, is your life matters, and your life is of value, and by getting tested, you are doing what you can do honor your life and live a long healthy life.
H: What would you say to people who are still afraid of receiving a positive diagnosis?
JR: If you do receive a positive diagnosis, it's important to know you're not alone. I'm here today to empower those in the Latinx gay and bisexual community to take charge of their health when it comes to HIV and have conversations with their healthcare provider about treatment options that are right for them. To see more inspirational images, perspectives from those living with HIV and resources, visit www.positivelyfearless.com.
H: For those that aren't diagnosed with HIV why should they care about Positively Fearless?
JR: The stigma around being HIV-positive is contributing to be an epidemic within the Latinx community. And, fear of disclosing sexual orientation or multiple partners may prevent Latinx from seeking treatment or support from friends and family. If you aren't HIV-positive, you can help by creating a supportive environment where people living with HIV are comfortable being open with their status, and by encouraging them to work with their doctor to get on and stay on treatment.
THIS ARTICLE IS WRITTEN BY