LAB SERIES Partners with DUCKIE BROWN for Men's Spring/Summer '17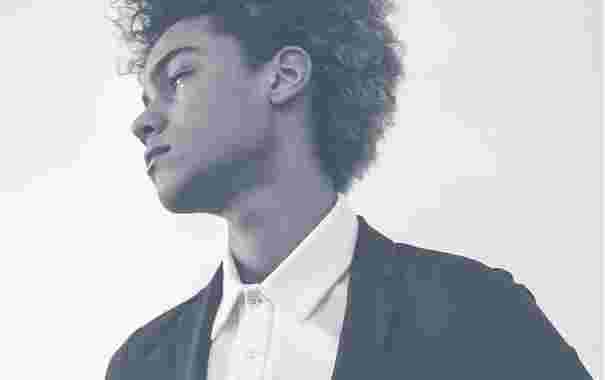 One look says it all for New York-based design duo Steven Cox and Daniel Silver of Duckie Brown. The avante-garde designers, who are known for pushing the fashion envelope, boldly decided to create one single look for their Spring/Summer 2017 menswear collection titled The Essential Duckie.
The designers will launch the look via an artistic printed poster distributed to fashion editors, stylists, friends and clients during New York Fashion Week: Men's on Tuesday, July 12, 2016. A short film will also be released on Instagram (@officialduckiebrown and @LABSERIES) on this date.
LAB SERIES Skincare for Men and Duckie Brown teamed up with Duckie Brown to sponsor their shoot that took place a couple weeks ago at their West Village studio. Expert groomer Jodie Boland was on set to provide the grooming look on model Phoenix Jacob. Boland utilized a skincare regimen that mimicked the simplicity of the clothing. "I wanted the simplicity of the collection to translate into the grooming routine used on Phoenix. Duckie Brown's paired down aesthetic is completely in line with the new range of products in the LAB SERIES Expert Skincare collection. It is all one needs for beautiful skincare results," says Jodie Boland.
After 15 years of following the rules of fashion, the designers decided it was time to pare things back. Last season, Duckie Brown went against the traditional runway show and presented only six looks down the runway. This season, they decided to take the experiment a step further thus creating one single look. "These savvy young guys are all about instant gratification, so we paired down our collection to focus on one look, sort of like his Instagram feed. We wanted to bring men a single look to transition them into a season-less outlook that cuts through the clutter," says Silver. Cox adds, "Fashion is what you make of it. It's no longer 'which shirt goes with which pants?' It's about being brave, confident and true to you—rules be damned!"
HOW TO GET THE LOOK:
1 Cleanse and exfoliate skin with Multi-Action Face Wash
2 Give skin a fresh shave without irritation using the NEW Cooling Shave Cream
3 Prepare skin with light hydration with the NEW Rescue Water Lotion using a cotton pad. For a refreshing finish, use with a misting pump
4 Allow skin to dry and apply FUTURE RESCUE Repair Serum all over the face and neck to help repair skin
5 Apply Daily Moisture Defense Lotion SPF 15 all over the face and neck to moisturize and protect skin
6 Give skin an even finish and apply BB Tinted Moisturizer SPF 35 sparingly
7 Glide on PRO LS Lip Tech Lip Balm for a mo
THIS ARTICLE IS WRITTEN BY