MACHINE GUN HELICOPTERS Take Flight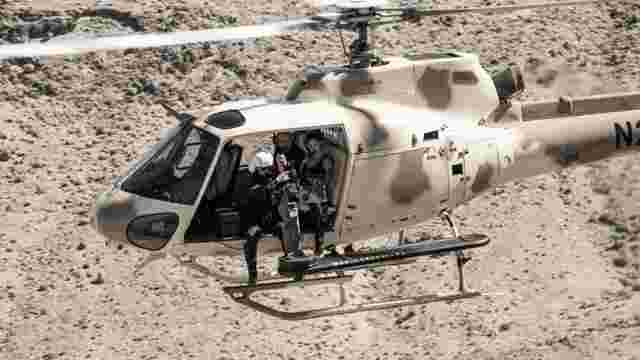 Machine Gun Helicopters (MGH) offers a truly unique experience. You'll suit up and fire a belt-fed machine gun from a helicopter high above the Nevada desert. With your buddies, your lady, or alone; this is sure to get your heart racing and provide the adrenaline rush you seek.
MGH offers the only experience in the world where civilians can shoot a fixed M249 (SAW) belt fed machine gun from a Eurocopter AS350 B2 A-Star helicopter, specially modified for aerial shooting. Under the safety and guidance of MGH's Helicopter Range Masters, you can have the experience of a lifetime with the Door Gunner ($689) package – combining the excitement of a helicopter ride with the adrenaline rush of shooting a belt-fed machine gun.
Machine Gun Helicopters (MGH) is the culmination of years of planning and research combined with a depth of knowledge in helicopter operations, military operations and tourist machine gun experiences – resulting in the most exciting gun experience in the world. Guests undergo a comprehensive briefing and rehearsal of the shoot prior to getting in the helicopter in MGH simulator. Then, send it down range. You will be engaging various static targets on the mountainside while looking down an EO Tech scope with a holographic reticle, which repositions itself based on the viewpoint of the shooter's eye.
MGH delivers two types of experiences, whether for an adventure-seeker or a high-flying spectator:
Door Gunner – Experience what it's like to be a real door gunner while helicoptering through the Nevada skies. Aim and shoot your target using MGH's special effects at 4,000 feet in the air.
Spectator Packages – Invite your friends to watch the action from afar, where they can take in your incredible experience from an unrivaled vantage point only a short distance away.
All packages include photos before take-off and video captured by helicopter-mounted cameras; specific packages can be found at www.machinegunhelicopters.com
THIS ARTICLE IS WRITTEN BY