Manchester City To Face Manchester United July 20 In Houston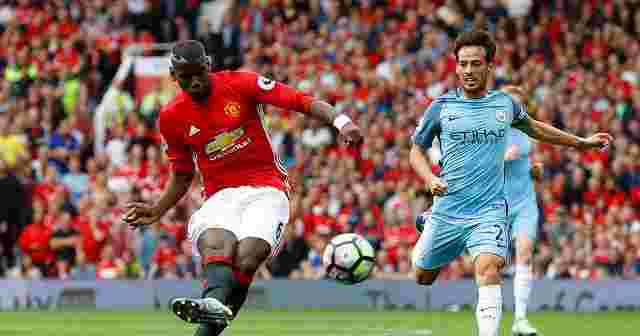 Relevent Sports has announced that English Premier League rivals Manchester United F.C. and Manchester City F.C. will face off in the Manchester Derby at NRG Stadium in Houston, Texas on Thursday, July 20 as part of the 2017 International Champions Cup presented by Heineken. The match is set to kick off at 8:30PM CT on ESPN.
As two of the top clubs in the English Premier League, Manchester United F.C. and Manchester City F.C. have a long and storied rivalry which dates all the way back to 1902. Sharing the same hometown, the aptly named Manchester Derby has taken place 173 times between the two clubs who boast a combined 24 English Premier League titles, including seven of the previous ten. This match will represent the first Manchester Derby played outside of the United Kingdom in the rivalry's 115-year history.
The current roster for both clubs feature some of the top international talent from around the world. Following in the footsteps of legendary managers including Sir Matt Busby and the great Sir Alex Ferguson, Jose Mourinho has already etched his name into the Manchester United F.C. record books. Having already won both the Community Shield and EFL Cup in their 2016-17 campaign, Manchester United F.C. features an exciting core led by French midfielder Paul Pogba as well as English legend Wayne Rooney. Manchester City F.C. has found continued success under first-year manager Pep Guardiola, boasting a balanced lineup complete with the likes of Argentinian superstar striker Sergio Aguero, Belgian national Kevin De Bruyne at the midfield and World Cup winner David Silva. Each team is currently battling for supremacy in the English Premier League and qualification for next season's Champions League.
In addition to being the home of the Houston Texans and the Houston Livestock Show and Rodeo, NRG Stadium has played host to a number of major sporting events, including two Super Bowls, two NCAA Men's Final Fours, Copa America, Gold Cup and various top international soccer matches featuring the United States Women's and Men's National Teams, the Mexican Men's National Team and some of the top soccer clubs in the world.
Tickets for the Manchester United F.C. v Manchester City F.C. matchup at NRG Stadium will go on sale to the general public beginning May 23. Fans can find all venue-specific and other ticket information at www.internationalchampionscup.com.
THIS ARTICLE IS WRITTEN BY