Men's Grooming Line CHASSIS Expands Distribution Internationally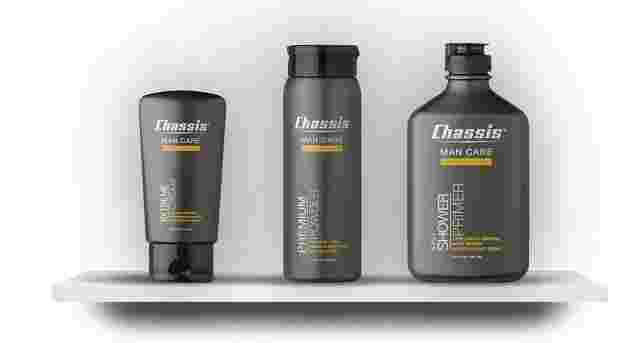 Chassis, the first and only premium men's grooming line specifically engineered for down there, has expanded its distribution into international markets. Chassis is now available globally through its e-commerce site,  Chassisformen.com.
Leveraging an established international logistics partner, the brand is able to provide extremely reliable service and low costs to its customers, staying true to the brand's mission of providing the highest quality products at moderate prices.
"In the past six months, Chassis has received an enormously positive response among consumers, and sales have grown significantly month over month," says Ben Wieder, Vice-President of Marketing for Chassis. "More recently we started to get an influx of requests from abroad, and knew that in order to take the brand to the next level, we had to think globally. In just over a month of shipping internationally, we have already seen a strong pay-off."
Chassis saw sales increase nearly 90% from Q1 to Q2, and the company forecasts continued growth for the foreseeable future. With shipping available to over 130 countries, the brand can now be seen in the hands of men across the world; from Melbourne, Australia to Melbourne, Florida. The brand credits its rapid growth to positive word-of-mouth from early adopters and social media influencers.
The revolutionary Chassis collection consists of superior formulations that work together to keep men fresh, dry and friction-free. Created with all men in mind, the Chassis line is composed of three powerful products: Premium Powder, 5-in-1 Shower Primer and Extreme Cream.
The entire product line is available in the US on Amazon.com and worldwide on Chassisformen.com
THIS ARTICLE IS WRITTEN BY