One Night. Comedy's Biggest Names. DEF COMEDY JAM 25.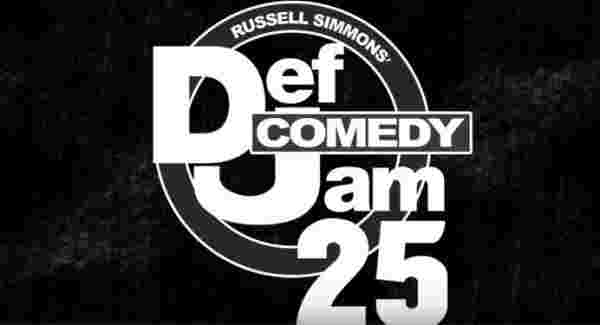 This fall Netflix and Def Comedy Jam bring you a celebration of comedy's biggest names 25 years in the making. Netflix presents a celebration to top all celebrations in honor of the 25th anniversary of "Def Comedy Jam," the iconic show that made giants out of ferociously funny black comedians like Martin Lawrence, Cedric The Entertainer, Dave Chappelle, Mike Epps, Adele Givens, JB Smoove, D.L. Hughley, Tracy Morgan and Sheryl Underwood to name a few.
Def Comedy Jam 25 celebrates the impact and legacy of the long-running comedy series with surprise guests, tributes and performances in a can't-miss evening of unbelievably funny and raw moments. Stan Lathan, Russell Simmons, Sandy Wernick and Jesse Collins serve as executive producers. Def Comedy Jam 25 will launch exclusively on Netflix this fall.
Talent Included: Bill Bellamy, Cedric the Entertainer, Dave Chappelle, Mike Epps, Adele Givens, Eddie Griffin, Tiffany Haddish, Kevin Hart, Steve Harvey, D.L. Hughley, Kid Capri, Martin Lawrence, Tracy Morgan, Craig Robinson, JB Smoove, Sommore, Joe Torry, Sheryl Underwood and Katt Williams.
For more follow Def Comedy Jam 25:
twitter.com/netflixcomedy
www.facebook.com/netflixus
THIS ARTICLE IS WRITTEN BY