PANAMA: Come for the Canal, Stay for HARD ROCK PANAMA MEGAPOLIS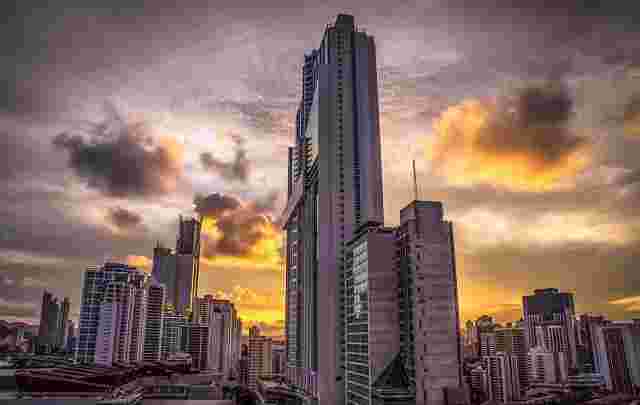 As the Panama Canal celebrates its 100th anniversary, Panama City remains at the center of the world's attention. Much has changed since the Central American nation regained control of this essential maritime crossway in 1999. Nowadays Panama City has been transformed into one of most exciting locales on the planet; an example of economic growth for the rest of Latin America. At the epicenter of this thriving city is the Hard Rock Panama Megapolis.


The Hard Rock Panama Megapolis can be described as a city within the city.  The property has everything you need just an elevator ride away.
Major shopping options, international cuisine, relaxing spa, complete health club, beauty salon/ barber shop, outdoor pool overlooking downtown, and a heliport on the roof.
If you can't find it here, just take the air conditioned walkway to the adjacent Casino, or the Convention Center, or the Multicentro Mall, with its endless shopping and entertainment options. Fittingly for a Hard Rock property, this is THE center of Panama City's nightlife. Guests come from near and far to be a part of the booming clubs and lounges that here reside.
Hard Rock Panama Megapolis makes life easy by being the complete beginning and end to your Panama City vacation or business trip.

Arrival
Let's start at the beginning.
Hard Rock Panama Megapolis is only 11 miles – or minutes – away from Central America's largest and busiest travel hub, Tocumen International Airport. As you approach downtown Panama City you will encounter a dense horizon, teeming with tall and impressive skyscrapers. The majestic skyline makes it's easy to forget you are in Latin America. Most likely the landscape will inspire visions of a mini-Dubai, as the city is sometimes called.
Big! That's your first impression upon arriving at the hotel. Taking up three quarters of an acre of prime central real estate, and rising 66 stories tall; Hard Rock Panama Megapolis is one of the tallest structures in the country, the tallest hotel in Latin America, and third tallest in the world.
Entering the lobby you are immediately presented with the collection of authentic music memorabilia that defines Hard Rock venues. Madonna, the Beatles, Ricky Martin, Shakira…any of their personalized items could meet you along the path.
Checking in is a breeze with the hotel's friendly staff trained to ensure your stay will be delightful.
Accomodations
The property has 1,500 rooms, among them 777 suites. All standard rooms (Deluxe category) offer stylish decor and amenities that include Egyptian cotton bedding, 42″ hi-def LCD television complete with full media hub, floor to ceiling windows with spectacular views, customized in-room music offerings, rock-inspired artwork and large balconies.

From there, categories increase in livable space moving on to 'Studio,' 'Rock Gold,' 'Rock Platinum' and my personal favorite – and our recommendation to HOMBRE readers at any Hard Rock property – the 'Rock Star Suites.'  This category includes a private, VIP check-in, and personalized concierge service worthy of a 'Rock Star.'
In keeping with your 'rock star' status feel free to call room service and request your electric guitar and accompanying amp, or your DJ mixing set-up, all at no additional cost.
Dining
Satisfy your culinary extravagances with a choice of international restaurants offering succulent dishes masterfully prepared to please the most demanding palate.
SOY
An inspired fusion menu offering Pan-Asian flavors paired with a specialty cocktails from the Sake Bar, presented in a stylish atmosphere.
Tauro
The classic steakhouse-with a French twist. Enjoy world-class signature steaks and market-fresh seafood.

Bazaar
The all-you-can-eat buffet dining option, take your appetite on a worldwide tour, featuring an array of epicurean delights.
Ciao
Delicious tapas or pizza with authentic flavors and a vibrant ambiance. Great spot to share a relaxed meal over shared plates.

Room Service
Enjoy an extensive menu 24/7.
Nightlife

BLING
A high energy, ultra chic nightclub influenced by the best from South Beach, Las Vegas and Ibiza… with a Latin tinge. Here you'll find the best local and international DJ talent, exclusive VIP areas and bottle service. This is undoubtedly the most vibrant nightlife scene in Central America.
Roof Lounge Bits
Located on the 62 floor this lounge offers breathtaking 360 degree views of Panama's brand new skyline. What's better than sunbathing alongside exotic water walls by day, or enjoying cocktails with sparkling city views by night. With one central indoor space, four luxurious outdoor lounges, and awe inspiring views, this is the perfect way to elevate your celebration.
Other choice meeting places include the Base Bar, Who R U Lounge, the Float Pool Bar, Mamie Lee's and Stage, a fun place to party 7 days a week. Enjoy casual conversation over a game of pool, or rock out to your favorite live band.
Rock Spa
This  7,800-sq. ft. facility features 14 luxurious treatment rooms and a wide array of massages, baths, facials and body treatments. Indulge in complete relaxation and body pampering.
Panama: Beyond Hard Rock
Climate
Panama enjoys consistent temperatures year round, with daytime average in the 80s  and nighttime around 70. A long prolonged winter comes May to November with a hot, humid, cloudy; prolonged rainy season, A short dry summer arrives December to April. Anytime is a good time to visit but December through March is perfect with lower humidity and nearly zero percent chance of rain..
What To Do


Nature
Panama is more than just a Canal. In addition to the cosmopolitan lifestyle of the Hard Rock Panama Megapolis and all the modern joys of the new downtown, be sure to explore the country's rich natural beauty and its colonial history.  Just minutes from the hotel you'll encounter rich rainforests, refreshing waterfalls and flawlessly preserved buildings from the 16th Century.
Anton Valley
For a one of a kind experience visit Anton Valley. This very picturesque village exists within the crater of an extinct volcano. Here you can discover the healing powers of volcanic magma mixed with fresh water as you immerse yourself in the Hot Springs. Another option is to dive and swim in a choice of five waterfalls. For plant and animal lovers Anton Valley provides a unique biological diversity of fauna and flora only found in Panama. You can hike, zipline, go horseback riding or climb the Cerro Gaital and see both oceans.
http://www.elvalle.com.pa/
Gamboa National Rainforest
Leave behind your 66 story hotel and arrive to a remote jungle in only 40 minutes. Located between the Panama Canal and rain forest of Soberanía National Park, Gamboa is a perfect spot for bird watching, exploring, kayaking or fishing
http://www.ecotourismpanama.com/national-parks/soberania.htm


Casco Viejo
This UNESCO World Heritage site is the second most popular tourist site in Panama City. Newly erected buildings blend with colonial homes from the 16th century. The area is an artistic center filled with galleries, jazz clubs and some of the cities best restaurants and lounges.
Don't miss the San Jose Church. Built soon after the first Spanish settlement in the 16th century, this small church features the famous Golden Altar (Altar de Oro), which some may tell you is made of solid gold, but is actually hand crafted wood with solid gold inlay.
Panama Viejo was the first city of Panama, founded by the Spanish back in 1519. In 1673, a new city was built, but this time using the knowledge painfully acquired by experience. Casco Antiguo is the birthplace of what we now know as the Republic of Panama.

The Panama Canal
Selected as one of the Seven Wonders of the World, the Panama Canal is an architectural marvel. It defines Panama's identity, generates most the country's wealth and is a must see in any visit to the nation.
Although at first sight it may seem smaller than expected, once in operation the ingenuity and function will fascinate you. The way the locks open and close and the water levels rise and fall to allow a safe passage for boats from Atlantic to Pacific is a sight to behold.

For the best view of the Canal in action reserve your window table at the Miraflores Restaurant. For its complete history, make a stop at the Museum.
Amidst its centennial celebration, the Canal is undergoing major changes. The biggest one being the construction of new locks to accommodate larger ships. As these developments take effect the Panama Canal will remain a world marvel for generations to come.
Hard Rock Hotel Panama Megapolis
Ave. Balboa al lado de Multicentro Panama City, Panama
For Reservations Call: +507 380-1111 / US toll free: 1-888-890-5057 / Hotel Direct: +507 294-4000
Email Address: concierge@hrhpanamamegapolis.com
http://www.hrhpanamamegapolis.com/
THIS ARTICLE IS WRITTEN BY