PIRELLI Onboard With Emirates Team New Zealand In 35th Edition Of The America's Cup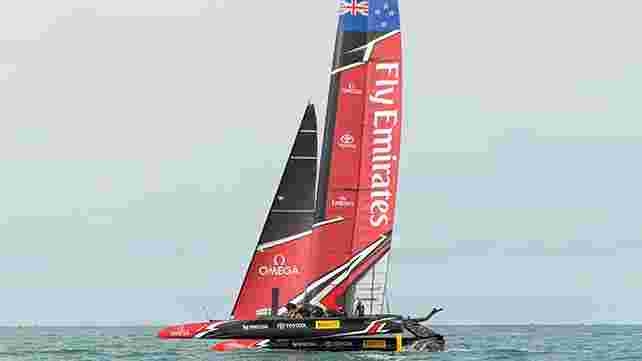 Pirelli and the Emirates Team New Zealand have signed a partnership agreement for the 2017 America's Cup. Pirelli will be the official sponsor of the 2-time winner of the world's premier sailing competition, which this year will take place from May 26 to June 26 in Bermuda.
The Pirelli logo will feature on the boat and its rudders, which acts as a metaphor for the tire in this occasion. Just as a tire ensures a vehicle's performance and control, a rudder similarly guarantees the mastery of a vessel. By taking part in this sporting challenge, Pirelli emphasizes this link, be it on the track, road or sea. Currently Pirelli sponsors 350 motor championships in the world, including F1, and racing.
"The sponsorship of the Emirates New Zealand team – says Marco Tronchetti Provera, Pirelli CEO and executive Vice President – adds to the already rich portfolio of high profile sporting collaborations which Pirelli, the leader in the Prestige segment, has and which has grown ever richer in recent months, even beyond motor competitions, with the goal of strengthening the brand's positioning at the high end of the market".
Pirelli is also a sponsor of numerous sporting disciplines, including the FIS Skiing World Championships, the IIHF Ice Hockey World Championships now under way, the Giro d'Italia in cycling, a 20-year commitment to soccer alongside the F.C. Internazionale Milano team, and finally the recent collaboration with the Los Angeles Dodgers in Major League Baseball.
THIS ARTICLE IS WRITTEN BY