PIRELLI's New P Zero Rubber Hit Streets of St Petersburg in 2017 Pirelli World Challenge Opener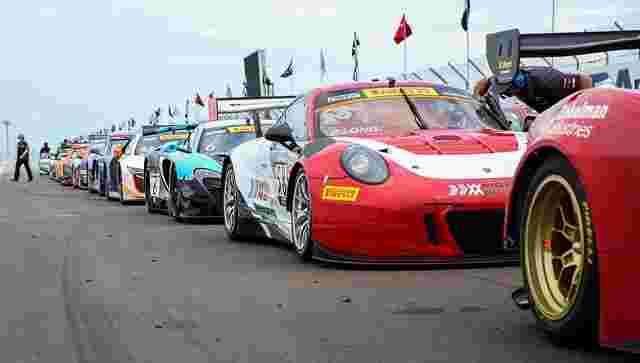 Pirelli kicked off its 7th year as title sponsor and official tire supplier this weekend for the Pirelli World Challenge, North America's biggest GT production based road racing series. At the iconic ocean-side racetrack of St. Petersburg, Florida, it was a thrilling season opener for the most diverse grid in GT racing in North America, all equipped with the latest high performance generation of P Zero tires.
The winners highlighted the strength and breadth of the talent in the field, from veteran Patrick Long's GT race victory, to up and comer Alec Udell's GTA title win and Preston Calvert's second GT Cup win.
As the Official Tire Supplier for the Pirelli World Challenge Championships, Pirelli supplies all cars in the GT/GTA, GT Cup, GTS, Touring Car, Touring Car A, Touring Car B-Spec classes, as well as SprintX with the P Zero Racing Slick and P Zero Racing Rain tires.
"The Pirelli World Challenge has become a true platform to see the best and most diverse motorsports racing in the country. We're thrilled to bolster its continued growth by bringing our purpose built P Zero tires to the track, to ensure the ultimate performance for Pirelli World Challenge drivers. We look forward to working with Pirelli World Challenge organizers and all the teams to ensure a successful season in 2017. Good luck to all!", said Rafael Navarro, Sr. VP of Media Relations, Motorsports & Prestige Activation.
The 2017 Pirelli World Challenge brings together a world class roster of driving teams in seven classes, including Cadillac Racing, Flying Lizard, defending 2016 champions K-PAX, Shea Racing and Honda Racing/HPD, Wright Motorsports, GAINSCO and Roush Performance Road Racing, to name a few. The PWC SprintX Championship format launched in 2016 will also expand in 2017 to five racing weekends.
"It's great to continue our partnership with Pirelli in 2017 which looks set to be our most exciting season yet, thanks to the opening race weekend results. With their motorsports pedigree, Pirelli tires help provide this platform for all teams to achieve their best", said Greg Gill, President of the Pirelli World Challenge.
The 2017 Pirelli World Challenge marks the 28th season for the series. The next round will be in Long Beach on April 7-9.
For more details on the Pirelli World Challenge, including the full schedule and list of teams, visit http://world-challenge.com.
THIS ARTICLE IS WRITTEN BY