Polished By Dr. Lancer And Ryan Seacrest Join Movember Movement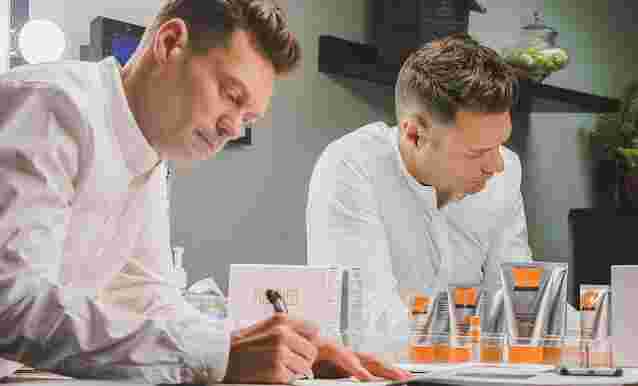 POLISHED by Dr. Lancer, the new men's skincare line from creative entrepreneur Ryan Seacrest and renowned dermatologist Dr. Harold Lancer, announced today that it is proudly participating in the Movember Foundation's annual Movember campaign to raise vital funds and awareness for men's health.
Beginning November 1, men who want to get #POLISHEDforMovember can purchase any POLISHED by Dr. Lancer product online at www.PolishedByDrLancer.com, to support the Movember Foundation, the only global charity focused solely on men's health, raising funds and awareness for prostate cancer, testicular cancer, mental health and suicide prevention.
"The Movember Foundation has done incredible work in raising awareness and funding toward important men's health issues," said Ryan Seacrest of the partnership. "I'm proud for POLISHED to be a partner with Movember this year. We launched POLISHED as the brand for men who are 'nothing standard,' and there's nothing standard about the work the Movember Foundation is doing to save lives and tackle men's health crises impacting men today."
POLISHED by Dr. Lancer, which launched in July 2017, is available in six SKUs at www.POLISHEDbyDrLancer.com:
Daily Micro-Scrub (4.5 fl. oz; $35)
Dual Cleanse & Shave (4.5 fl. oz; $20)
Oil-Free Moisturizer SPF 30 Broad Spectrum Sunscreen (2.5 fl. oz; $35)
Anti-aging Serum (1.0 fl. oz; $55)
Daily Lip Care SPF 15 Broad Spectrum Sunscreen (0.1 oz; $10)
Four-Piece Travel Kit ($48)
In addition to supporting the Movember Foundation, POLISHED will host product giveaways through its social media channels throughout the month of November, and will award men who show off their best before-and-after looks at the end of the month.
THIS ARTICLE IS WRITTEN BY