Porsche Design BOOK ONE: The Multifunctional 2in1 Running Windows 10 Pro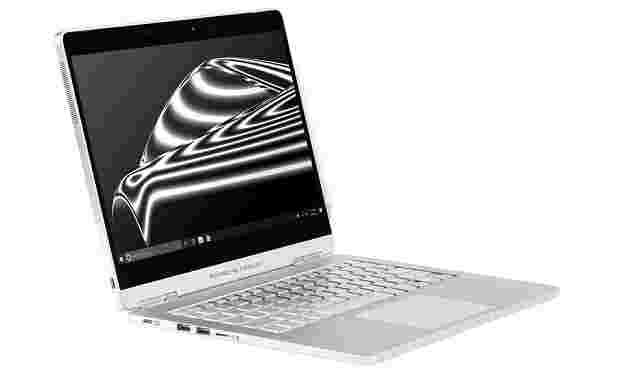 With the new Porsche Design BOOK ONE, the world's first convertible and detachable 2in1,  Porsche Design adds the category of Porsche Design Computing to its expanding product portfolio. The move sees the premium-lifestyle-brand playing to its strengths, merging form and function to yield a high performance, multifunctional 2in1.
The Porsche Design BOOK ONE underlines the brand's focus on technology and innovation, making new strides in the mobile computing segment. The silhouette of the BOOK ONE uses a milled aluminum housing with a matte anodized surface finish and features subtle Porsche Design branding on the top of the tablet and the bottom edge of the screen.
The patented hinge, designed entirely by Studio F. A. Porsche, allows the tablet unit of the 2in1 not only to detach, but also rotate 360°. In keeping with the traditional design philosophy of Professor Ferdinand Alexander Porsche, the well-crafted hinge and its stainless steel cog wheels are inspired by the transmission of a sports car. This approach, which combines superior engineering with modern design, allows Porsche Design to implement the latest in state-of-the-art technology.
"The Porsche Design BOOK ONE embodies the DNA of our brand down to the tiniest detail and, as our first 2in1 unit, has expanded our product portfolio by adding a new category: Porsche Design Computing. In Microsoft and Intel, we have two renowned partners who were a great help in implementing this strategically important project," said Jan Becker, CEO of the Porsche Design Group. "We're thrilled to work with Porsche Design – a world renowned premium-lifestyle-brand – that introduces for the first time a finely crafted 2in1 – the Porsche Design BOOK ONE," said Peter Han, Vice President, Partner Devices and Solutions, Microsoft Corp.
The Porsche Design BOOK ONE will be available in the US in April 2017 and available in other countries at Porsche Design Stores and specialty retailers. MRRP in the US is $2,495 USD.
Porsche Design products are sold in over 140 Porsche Design Stores, at exclusive warehouses, by specialist retailers, and online at www.porsche-design.com
THIS ARTICLE IS WRITTEN BY