Prepare For Fall With These Tasty Cocktails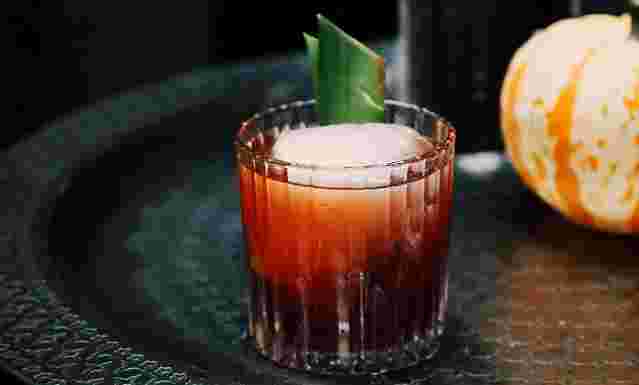 When the leaves begin to change and the ever-present smell of pumpkin pie is in the air, sweater-weather lovers know that fall can't officially commence without their favorite warm-you-up-from-the-inside-out cocktail.
As of this past May, Don Papa Rum has continued to bring the spirit of "Sugarlandia" in the Philippines to the U.S. market. Known for its rich, sweet style and fruity notes, this rum perfectly pairs with the best that autumn has to offer.
PAPA'S PUMPKIN PIE
1 3/4 oz. Don Papa Rum
1/2 oz. Pumpkin puree
1/2 oz. Pumpkin spice syrup
Two dashes of orange bitters
3/4 oz. Lime juice
Mint sprig and icing sugar
Shake & serve!
FALL SOUR
1 3/4 oz. Don Papa Rum
3/4 oz. Caramel apple syrup
3 dashes of Cinnamon bitters (up to maker's discretion!)
3/4 oz. Lemon juice
1 egg white
Grate of nutmeg
Dry shake and serve!
SMOKE AND SPICE
1 1/5 oz. Don Papa Rum
1/3 oz. Chipotle pineapple
1/3 oz. Aperol
1/3 oz. Mezcal
Two dashes of chipotle bitters
A pinch of smoke salt
2 or 3 charred pineapples pieces
Stir!
LOST IN THE FOREST
1 3/4 oz. Don Papa Rum
1/3 oz. Dark cherry compote
1/3 oz. Crème de cacao
3 dashes of pine bitters
Grate of dark chocolate
One Don Papa soaked cherry
Stir & strain!
THIS ARTICLE IS WRITTEN BY