RIVIERA NAYARIT Hosts 20th International Gourmet Festival November 14 – 23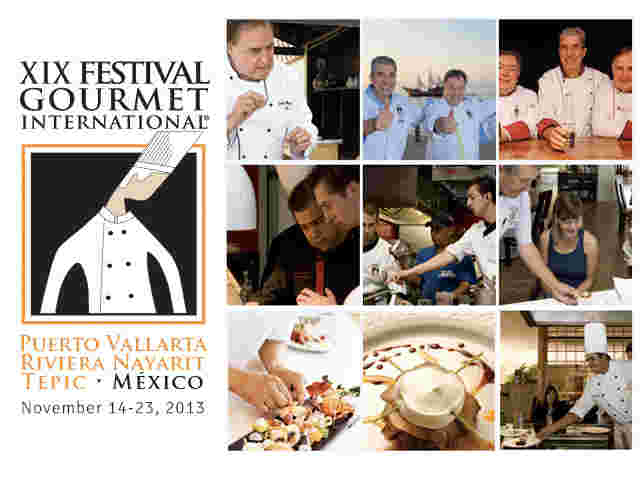 Celebrating its 20th year, the Festival Gourmet International returns to the gorgeous Pacific coastline of Riviera Nayarit from November 14th through the 23rd.  After 19 successful runs, the festival will once again entice and delight the taste buds of hundreds of foodies who travel to Riviera Nayarit, Puerto Vallarta and Tepic to be part of this international culinary event.
During this ten day celebration, held each November, the public can make reservations for a wide range of events such as chef's tables, winemaker dinners, cooking demonstrations, tequila tasting, wine and cheese events and much more. The festival attracts culinary consumers and chefs from all over the world, helping to solidify Riviera Nayarit's reputation as a world-class dining destination. Guests will have the opportunity to personally meet 29 guest master chefs including Pato Persico who has worked throughout France, Italy and Spain; María Teresa Alanís, who opened her own bakery in Monterrey, Mexico; and Chris Bradley, from "Untitled" at the Whitney Museum of American Art. Every night during the festival, resident chefs and their guest chefs will showcase their talent with a unique and tempting menu at participating restaurants.
At the Festival Gourmet International, delicious food is not only paired with dialogue and drinks, but also sensory experiences. The festival's closing ceremony, taking place at the newly renovated La Patrona Polo Club, is a culinary experience with cuisine prepared by renowned chefs Vicente Torres and Jesús González Contreras. Mixing sports and fine dining, guests will enjoy a "Paella Party" and polo matches on November 23rd.
Riviera Nayarit restaurants for this year's events include, Andrea, Arrecifes, BocaDos STK Bites & Meats, Bordeaux, Café des Artistes, Coco Tropical, El Quincho, Emiliano Comida y Vino, Frida, Green Bistro, Kaiser Maximilian, La Casona, La Catrina, La Corona, La Leche Almacén Gourmet, La Palapa, La Patrona Polo Club, Las Casitas, Las Pampas, Michel's, Nicksan, Porto Bello, Punta Arena, Sandzibar, Sea Breeze, The River Café, Trio, Tukipa and Tuna Blanca by café des artistes.
For more information on the 20th Anniversary Festival Gourmet International and participating hotels, restaurants, guest and local chefs, or to make reservations visit: http://www.festivalgourmet.com/.
For more information about Riviera Nayarit, visit: www.rivieranayarit.com.
THIS ARTICLE IS WRITTEN BY