RIVIERA NAYARIT Sparkles with Summer Events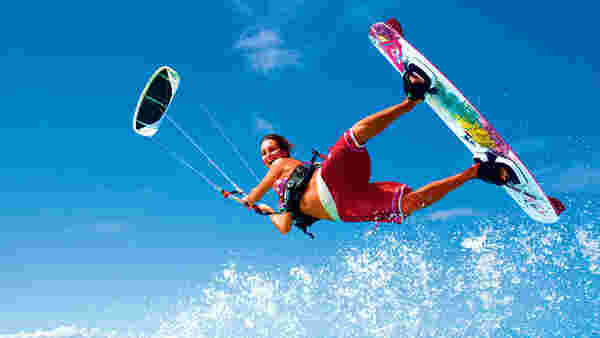 Experience the culture, adventure and cuisine of Riviera Nayarit with locally-inspired events taking place throughout the 2016 summer season. A variety of festivals and tournaments will be offered along the almost 200-mile coastline, affectionately known as Mexico's Pacific Treasure, and serve as a unique conduit to experiencing this culturally rich region. From the 7th National Riviera Nayarit Wind Festival to the traditional Corn Festival in Jala, there are sure to be events that will dazzle every traveler.
Here are some of the 2016 summer events taking place in Riviera Nayarit:
MAY
Riviera Nayarit Wind Festival
Location: Bucerías
Dates: May 20-22
Website: http://festivaldelviento.mx/
The Mexican Association of Kiteboarding will host its seventh national contest of kite surfing. Over 180 competitors will come together to show-off their skills in various categories. The competition will start off at Marina Riviera Nayarit, La Cruz de Huanacaxtle and move down towards Bucerías for approximately 6 nautical miles. The sight of almost 200 kites flying along the shores of the beautiful Bandera Bay is a view that you won't want to miss.
Laser World Championships: Laser Masters´ World Championships
Location: Nuevo Vallarta
Dates: May 20-28
Website: http://www.laserworlds2016.org/index.php/es/competitors-3/laser-masters-standard
The 2016 Laser World Championships will take place on the Pacific Coast of Mexico. The Laser is a challenging boat that rewards athleticism, subtle steering and trimming techniques as well as tactical excellence. The Laser is a single-handed Olympic class sailboat and is raced on the Club, National and International Class levels.
JUNE
56th Annual International Sport Fishing Tournament of San Blas
Location: San Blas
Date: June 1-5
Website: https://www.facebook.com/clubdepescatepic
Organized by Nayarit's Sport Fishing Club, the 56th Annual International Sport Fishing Tournament of San Blas welcomes over 50 teams from Mexico and around the world.  Seeking the largest Sailfish, Marlin and Mahi Mahi in this Pacific region, participants compete to enter the Hall of Fame and reel in millions of pesos in prizes, automobiles, outboard boat motors, fishing gear and more.
JULY
Punta Mita Beach Festival
Location: Punta Mita
Date: July 9-11
Website: http://eventospuntamita.com/beachfestival/es/
The St. Regis Resort and Club will be hosting its third annual Punta Mita Beach Festival. Gourmet creations from guest chefs Diane DiMeo, Thierry Blouet and Olivier Deboise will be served alongside a variety of cocktails, beer, wine, tequila and mezcal. DJ Mau will be providing the event with music under the stars.
10th Edition of Banderas Bay Fishing Tournament
Location: Bahia de Banderas
Date: July 24-25
Website: http://www.fishingnayarit.com/
The 10th international fishing tournament of Marlin and Tuna, organized by the Banderas Bay Fishing Club, will take place on Riviera Nayarit's Bahia de Banderas. Witness the excitement of the competition, followed by an awards ceremony, at the Marina Hotel Paradise Village Beach Resort, Golf Marina, Spa & Convention Center.
AUGUST
Corn Festival
Location: Jala
Date: August 6-15
Home of the Guinness World Book of Records' largest corncob, the yearly Corn Festival in Jala is a traditional and very popular local festival that honors the first harvest of corn each year.  Corn is the most important crop in the area and some ears measure as long as 20 inches; of course the longest and largest win prizes. The food booths, offering different varieties of corn as well as processed products based on this grain, are set on the streets and offer a real experience to the palate. The local cuisine, traditions, culture and the town's colonial architecture play honorary roles and are also great reasons to attend.
Historically pagans began celebrating earlier, but since the event is also a religious occasion that celebrates the Virgin of the Assumption on August 15, nowadays the event lasts two weeks and features regional expos, sports competitions, jaripeos (bull riding), dancing and performances in public places, fireworks, and many other family-friendly activities.
SEPTEMBER
2nd Extreme Triathlon – Guayabitos 2016
Location: Rincon de Guayabitos
Date: September 15-16
The Compostela Municipal Association of Hotels and Motels and the Guayabitos Convention and Visitors Bureau have organized the Guayabitos Triatholon for the second year in a row. Competitors, ten years of age and older, will compete in six categories for a medal and cash prize.
For more information on Riviera Nayarit, please visit www.rivieranayarit.com.
THIS ARTICLE IS WRITTEN BY