Riviera Nayarit Welcomes Humpback Whale Season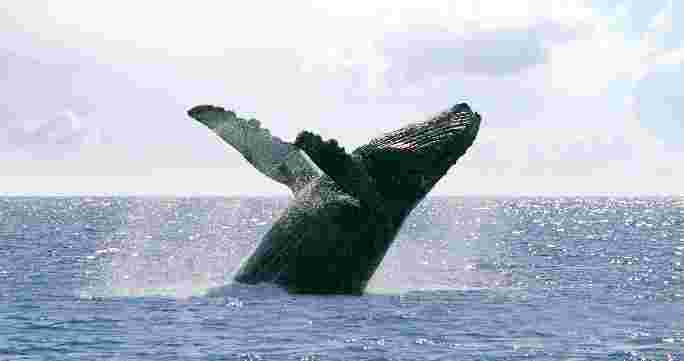 Whether by boat or from the patio of your hotel room while sipping tequila, Riviera Nayarit's shining seasonal star has returned – Humpback Whales. Many around the Bay of Banderas have confirmed the first sightings of the migratory Humpbacks along the warm waters near the coast. Their annual December through March residence is a major tourist draw for the destination and guests are welcomed by stunning displays of Humpback Whales playing with their young.
Every year these cetaceans visit Banderas Bay and other Riviera Nayarit coastal areas such as Lo de Marcos, Rincon de Guayabitos, San Blas and Isla Isabel, to give birth or reproduce, a ritual that involves a serenade by male whales as well as a graceful marine ballet. At the end, the female—larger than the male—decides who the lucky one is.
This encounter between these gigantic mammals is an amazing spectacle for visitors to Riviera Nayarit. Shockingly, the whales perform amazing stunts which can, at times, propel half their 39 to 52 feet long and roughly 30 to 40 ton bodies out of the water, sending large splashes of water into the air!
The gestation period for this species is around 11 months, so some whales arrive already heavy with calves, seeking shallow, warm water without any strong currents so they can give birth as comfortably as possible. The same shallow water also makes for a great training ground for their young.
Humpback calves tend to be very playful and love to leap out of the water, happy to be alive and in the shining sun of Riviera Nayarit. The mother waits until the baby feeds and gains strength to travel before heading back to the frigid north.
These friendly animals are a must-see during your visit this winter and are one more example of the luxurious nature that surrounds Riviera Nayarit. For more information, please visit www.rivieranayarit.com.
THIS ARTICLE IS WRITTEN BY