CrowdRise Campaign For Victims of Mexican Earthquake Launched By Salma Hayek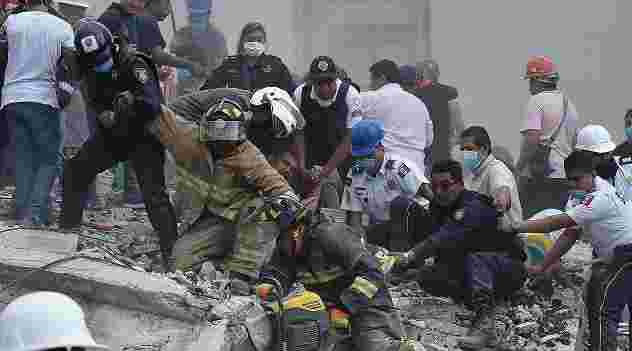 Actress, producer, and humanitarian Salma Hayek launched a fundraiser on CrowdRise, part of GoFundMe, to help Mexico after the devastating earthquakes. Hayek also donated $100,000 to the campaign. By Wednesday afternoon 225 people ave lost their lives, according to NBC News. The tragedy comes on the 32nd anniversary of Mexico's deadliest earthquake in modern history in 1985.
"The people of my country have now suffered three natural disasters in a row," said Hayek on her CrowdRise campaign. "Many children and families are hurt and in terrible need. I'm contributing $100,000 now to UNICEF which has teams on the ground responding.
Please join me and contribute what you can and thank you."

Hayek also included her note in Spanish and posted videos in both English and Spanish. All funds raised will benefit UNICEF.
To learn more and donate to the campaign, visit: https://go.crowdrise.com/o/en/team/salma
THIS ARTICLE IS WRITTEN BY